3D CAD Models are the Future
For decades, projects were started, developed, and completed with 2D CAD. Paper and pencils were the main tools for developing and communicating technical and artistic ideas. Then came the digital revolution, and the first drawing design software packages started to appear.
Sure, it took a while to get used to handling a mouse or a tablet-pointer, but the incredible potential was obvious for engineers and architects.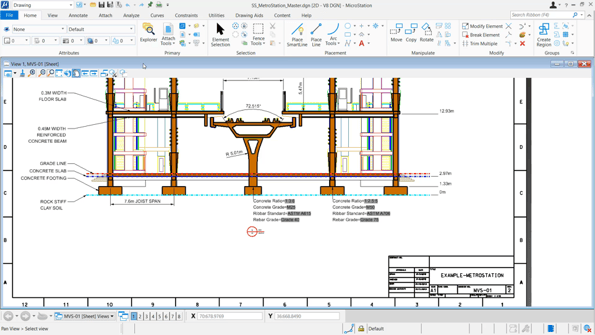 The capability to design a component once and print it as many times as needed saved a huge amount of work while improving accuracy and fidelity. The downside? The first generation of design applications only helped with producing the same type of 2D drawings.
It was only when a newer generation of CAD and modeling software entered the scenes that we started to see and appreciate the potential of 3D modeling.
CAD Modeling for 2D and 3D Construction
3D modeling has come a long way. It has transitioned from something fancy used to impress friends or customers to a well-established practice seen as a requirement in modern projects.
Sure, the source of truth still resides in 2D construction drawings or deliverables, and most firms still get paid for successful handovers of these deliverables to their clients, but things are changing. Even if a pile of 2D drawings is still what pays your bill, it doesn't mean that using 3D modeling won't help you become more efficient and productive.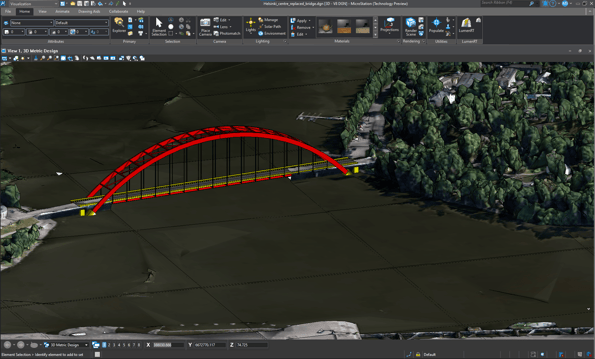 Investing in a professional CAD package, such as MicroStation, gives you the chance to take full advantage of working with 3D models from the ground up rather than producing a myriad of disconnected 2D drawings.
Feel free to try MicroStation for free to see if it's for you. We have a 14-day free trial available so you can see the advantages first hand.
The 5 Benefits of 3D CAD Models
1. Visualize and Communicate Ideas more Effectively
A 3D model helps build an extremely accurate representation of your ideas and visions, which benefits both the designer and their clients. When leveraging the latest advancements in software and hardware, you can also easily design in context thanks to reality models and data that can now be captured using mobile phones, affordable drones, or sophisticated laser scanners.
At the same time, clients can see what the project will look like when built. MicroStation has powerful 3D modeling tools and supports over 80 different file formats for top-of-class interoperability and collaboration to cover you on projects of all scales.
MicroStation also offers a high-quality, yet simple-to-use render engine so that anyone can produce stunning photorealistic visualizations.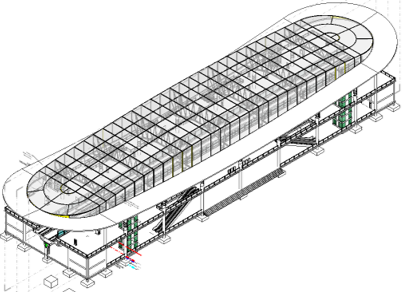 2. Save Yourself from Re-work with more Efficient Workflows
Instead of having to draw and/or update a myriad of disjointed sections, plans, and other 2D deliverables, once you have a 3D model, you can easily extract and generate the 2D deliverables from it, reducing the risk of errors and the time spent on boring, repetitive work.
MicroStation takes you a step further by also supporting information-rich modeling and providing powerful tools for automating drawing generation and annotations tasks. You don't only save time whenever you need to extract and prepare a drawing from a 3D model, but you can also automate changes to design data, annotations, and their propagations throughout your project files.

3. Minimize Errors with Clearer Reviews
Imagine the power of being able to show, rotate, zoom-in-and-out, and let your clients view your 3D model from every possible angle without having to look at a plethora of disjointed 2D sketches, struggle with complicated verbal descriptions and – often – lots of imagination. This alone can drastically speed up the review processes, make it more enjoyable, and reduce the risk of misunderstanding, errors, and costly surprises after a project's completion.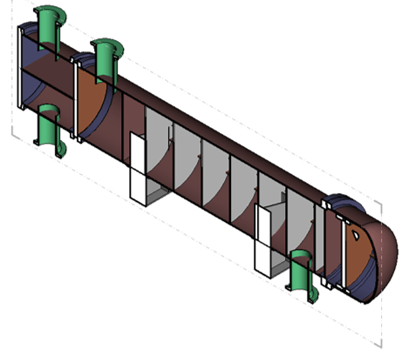 4. Save Time and Money with more Accurate Data
Working with 3D data in the design stage of a project helps engineers, architects, and designers avoid unpleasant, expensive, and potentially catastrophic surprises during construction.
High accuracy in the production of construction deliverables makes life easier for whoever will build your project. They can see a realistic, exact representation of the expected outcome to clear any doubts and concerns before starting to knock down or lay a single brick.
Advanced but easy-to-use technologies, such as Clash Detection, allow you to analyze your model and identify and resolve potential interference issues between parts of your design before anything is built, fabricated, or delivered to the site.

5. Be Prepared for the Future
Sure, tons of 2D paper drawings and specifications are still what pays a majority of jobs, but the future is at the door. It is actually …and it is in 3D!
Digital Twins of real assets are becoming increasingly common and are a requirement for more projects since they offer more realistic visualizations and better collaboration workflows.
Having 3D projects is the steppingstone for jumping into this new digital era as it will allow for a smoother and faster entry into the world of Bentley's iTwins.
We have come a long way from the days of papers and pencils, and 3D modeling is becoming a new normal. You can take advantage of 3D CAD modeling in MicroStation to reap the benefits of 3D models in the projects you have today and be better prepared for future ones.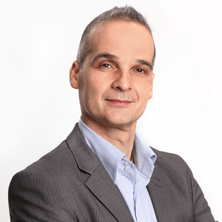 Marco Salino
I am one of the MicroStation Product Managers, overseeing 3D and parametric modeling and visualization. I am a qualified Mechanical Engineer and I have worked in various positions in Product Design, Manufacturing and the Architecture before joining Bentley. I am passionate about my product areas and how technology can help design and progress.