Adhering to aggressive project schedules and reacting to layout changes are two common challenges that structural engineers face. The effort required to overcome either challenge often limits the time structural engineers can devote to thorough quality review of their documents or to coordinating their work with other disciplines. This can lead to numerous RFIs, cost overruns, and unhappy clients.
To meet those challenges, structural engineers need tools that allow them to complete their work more efficiently and collaborate with project stakeholders more effectively. Bentley Systems iTwin Services, which are now integrated with the STAAD and RAM products, offer the solution. By taking advantage of iTwin features specifically designed for collaboration and change management, users can track changes, complete design reviews, and coordinate with team members directly from their structural models without switching to another application. This close integration between the STAAD and RAM products and the iTwin features limits disruption, increases productivity, and improves communication.
This article highlights the iTwin Services in the STAAD and RAM products, including:
What is an iTwin?

iTwin for Structural Engineers

Synchronization

Design Review

Future iTwin Capabilities in STAAD and RAM
What is an iTwin?
If you have been following Bentley over the past few years, you have likely heard about digital twins, iTwins, and our open-source iModel platform. If those terms are new to you, you will likely be hearing about them soon, because they are central to our vision for the future of infrastructure projects.
So, what exactly is a digital twin or iTwin? The following is a simple description taken from the iTwin.js web page:
"The concept of an infrastructure digital twin (iTwin) is simple. If you have a physical asset and a digital asset that can represent everything in the physical asset, you can join them together, then use the digital asset to understand what is happening with the physical asset in the real world."
That simple description highlights some important aspects about iTwins:
iTwins join data from all disciplines working to design and build the asset into a single, federated digital model.
The data is continuously updated during the entire lifecycle of the asset. This is critical for understanding what is happening with it in the real world.
Note that data is emphasized in both points above. The most valuable part of an iTwin is the data that it contains. This wealth of engineering information can be used to make data-driven decisions about the current or future performance of the asset. See the following image for an illustration of this concept: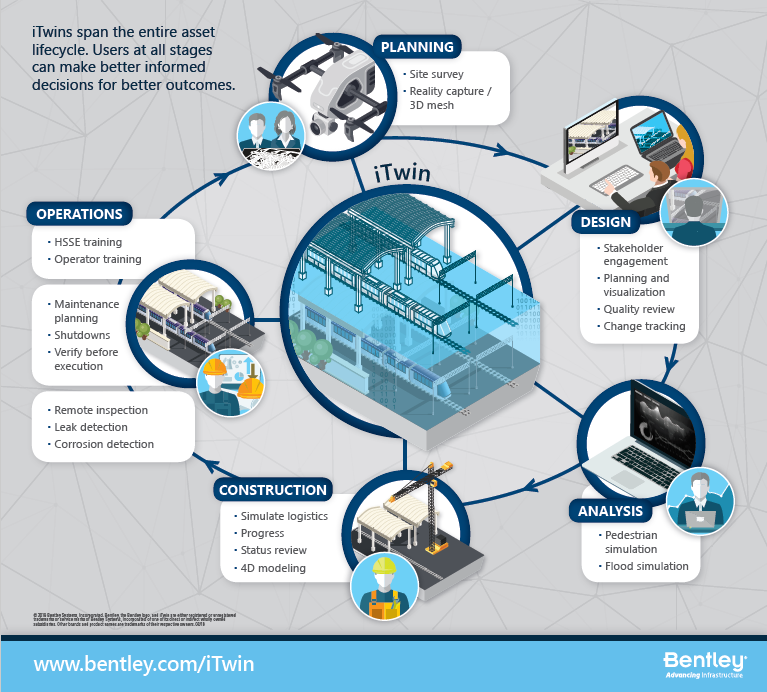 Figure 1 – Using an iTwin over the entire lifecycle of an infrastructure asset.
iTwin for Structural Engineers
Although I believe most structural engineers enthusiastically support the spirit of iTwins as previously described, I can see how some may question the vision. For example, some structural engineers may wonder if it is even feasible to collect constantly changing data in multiple file formats from all disciplines working on a project into a single, common data environment? Other structural engineers might doubt whether their clients will be willing to pay for that type of project delivery? Bentley is aware of these challenges and already has solutions for many of them.
Even if the full vision of iTwins cannot be captured in a given project, structural engineers can still take advantage of the iTwin Services currently available in the STAAD and RAM products to increase their productivity using a more traditional structural engineering workflow. Near the end of 2020, the STAAD and RAM product teams added in-product iTwin sidebars that directly integrate iTwin services with the design applications. This integration enables users to create and access iTwin features directly from the analysis/design model. Currently available iTwin Services include:
Synchronization – An interoperability and change management tool
Design Review – A collaboration tool anchored to the 3D model, including its analysis results
Both services are described in more detail in the following sections.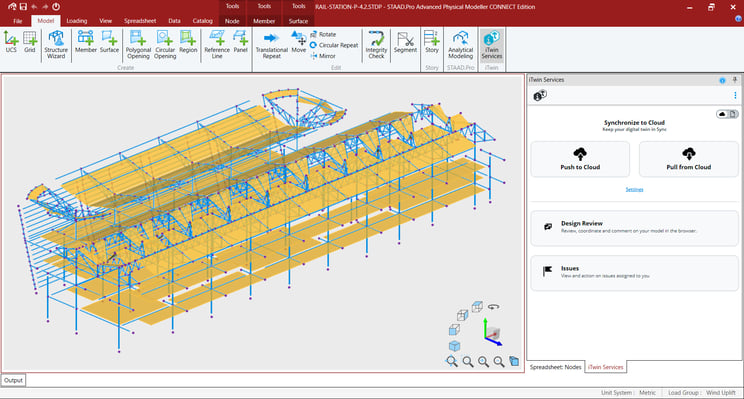 Figure 2 – STAAD Physical Modeler with Integrated iTwin Services Sidebar Panel
Synchronization
iTwin Analytical Synchronizer, formerly Structural Synchronizer, enables structural designers to share structural engineering information among different software applications. Its interoperability workflows also allow engineers to:
Synchronize revisions
Track progress
Compare alternatives
Publish deliverables
The Synchronizer functionality in the iTwin Services sidebar window collects the engineering information from the design application and stores it in a sync model, or iTwin, which can either be saved as a local file (*.ism, *.dgn) on the user's machine or as a federated, cloud-based repository (iModel). The syncing process supports both:
Pushing information from the design application to update the iTwin, and
Pulling information from the iTwin to update the analysis model
A complete revision history that documents who changed what and when is also stored with the iTwin.
The following chart maps the applications that can be linked with iTwin Analytical Synchronizer. Note that the connected applications include Bentley Structural, Offshore, and Pipe Stress products (STAAD, RAM, SACS, and AutoPIPE), other Bentley analysis products like PLAXIS, specialized Bentley products like OpenBuildings Designer and ProStructures, and even third-party applications like Revit.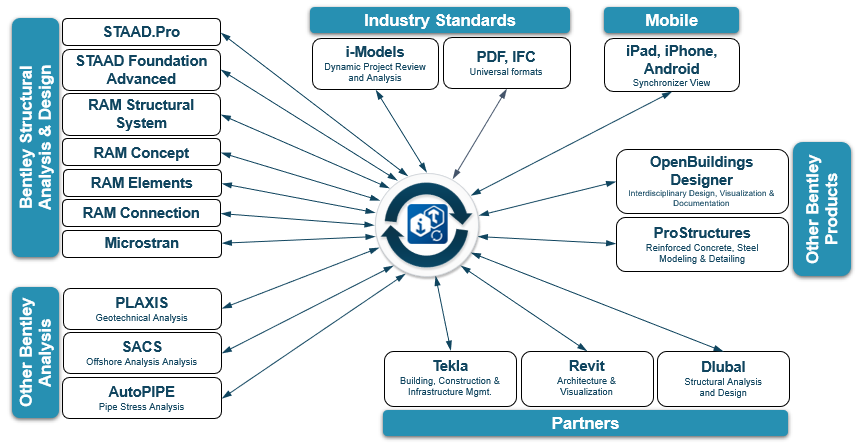 Figure 3 – iTwin-enabled applications and industry standards.
The following is one example of an iTwin interoperability workflow that might be valuable to concrete designers:
Determine reinforcement requirements in a design application, like RAM Concept.
Push the reinforcement from the design application to a sync model using iTwin Analytical Synchronizer.
Transfer the reinforcement into a detailing application, like ProStructures, for shop drawing documentation.
Design Review
iTwin Design Review is a web-based collaboration service that allows two or more team members to communicate with one another in the context of a 3D representation of their model, or iTwin. A key feature of Design Review is the ability to access the model using a web browser without the need for a native design application license or installation.
In Design Review sessions, users can create custom views, isolate key elements, and pin comments to elements for other team members to review. It also offers the following review tools that may be especially useful for structural engineers:
Measuring tools, including distance, area, location, radius, and angle
Querying elements for physical information, such as dimensions, construction materials, and coordinates
Querying analytical information, such as member fixities, applied loads, and reactions
The following are practical examples of how iTwin Design Review can streamline review and collaboration workflows for structural engineers:
Host a conversation with participants via chat in the context of a 3D model, annotating and marking up objects, and leaving questions, comments, and markups for internal or external project stakeholders while working in STAAD or RAM.
Create specific views of the structure, with objects of interest isolated and zoomed to, so that collaborators and reviewers can see the item immediately without needing to recreate the view themselves.
Include stakeholders in the review process, such as project managers and individuals from other engineering disciplines, who are not users of STAAD or RAM software. All that is needed is a web browser. Anyone invited can contribute to the review.
Save a record of conversations (chats) in the review so that reasons for key decisions can be revisited at a later point if needed.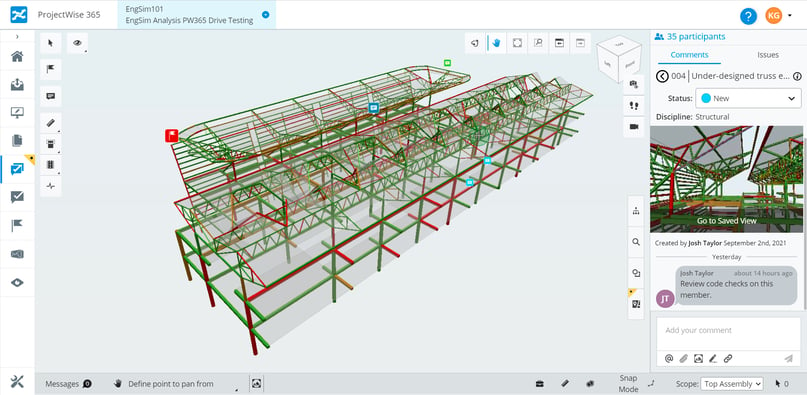 Figure 4 – Coordination conversation in an iTwin Design Review session.
Future iTwin Capabilities in STAAD and RAM
The STAAD and RAM product teams are currently developing new iTwin capabilities that will further streamline structural design workflows.
These new capabilities include:
Project Wise 365 integration – A cloud-based portal that teams can use to share files, automate submittals including RFI correspondence, and launch iTwin Design Review sessions.
Analytical Design Review – Review results from STAAD and RAM models, such as member forces and demand/capacity ratios, in the web-based iTwin Design Review session without using a STAAD or RAM license.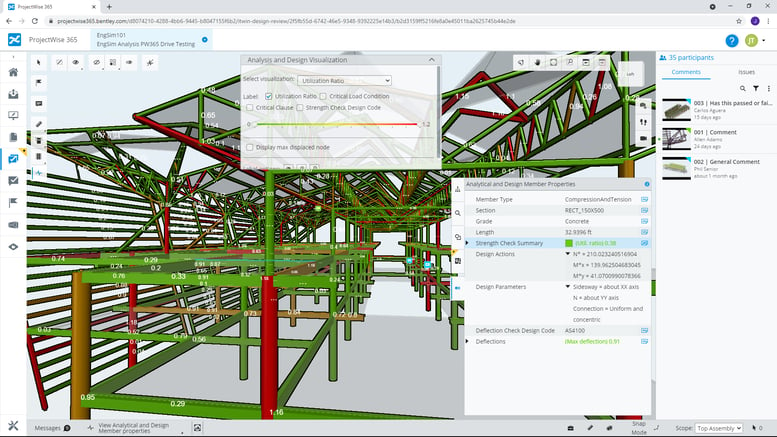 Figure 5 - Reviewing demand/capacity ratios in a Design Review session.
Post-tensioning visualization – Push tendon profile information from RAM Concept into an iTwin and view the tendon profiles floor cross sections in an iTwin Design Review session.


Figure 6 - Post-tensioning visualization in a Design Review session.
---
Learn more about STAAD and RAM with Virtuosity:
Watch the webinar series: Watch OnDemand
Discover the Reinforced Concrete Design with STAAD and RAM series featuring blogs and webinars.
Read this success story on "San Diego's Largest Apartment Complex" to see how DCI Engineers used STAAD and RAM software
For the price and the amount of Keys included in RAM Virtuoso Subscription, please visit this page.
Want to learn more about what STAAD and RAM can do for you? Don't hesitate to contact our structural experts. We are happy to help.