How Hassan Allam Holding Delivers Winning Projects with 4D Construction
Hassan Allam Holding is a leading group in Egypt, with a special focus on engineering and construction, as well as investment and development. The group operates in diverse sectors, including infrastructure, energy, water, industrial, logistics, petrochemical, and complex large-scale projects in Egypt, the Middle East, and Africa. The founders of Hassan Allam Holding began operations in 1936, making it the oldest construction franchise in the Middle East and Northern Africa.
With a solid reputation, superior technical capabilities, diversified portfolio, and a legacy of identifying and investing in attractive infrastructure projects, Hassan Allam Holding has delivered over 70 projects during the past five years and has a current backlog exceeding USD 5 billion. The group is named among Engineering News-Record's (ENR) top 250 global contractors list.
Why did you want to implement SYNCHRO 4D in your projects?
We wanted integration between the 3D model developed by the building information modeling (BIM) department and the time schedule generated by the planning department so that we could produce a 4D model.
What challenges did you face that led to your decision to invest in Bentley solutions and applications?
We had to deal with inaccurate, late data, as well as resource distribution resources that were not updated. This was in addition to many other challenges that led us to turn to new technologies and software to reduce construction project errors.
Are you new to Bentley or have you used Bentley applications before?
Hassan Allam Holding has been a SYNCHRO user for about four years. We were satisfied with SYNCHRO's performance on several projects and how the latest updates have improved the software's performance.
Please describe how you deployed 4D solutions and applications in your projects.
This innovative technique integrates the 3D model developed by the BIM department with the time schedule generated by the planning department to produce a 4D model. The 4D model enables us to extract an advanced project controls work and save time and cost. The 4D model also helps us to control and analyze the project's resources, provide a clear virtual view of construction methods, study different plans and scenarios, and make informed decisions in a timely manner.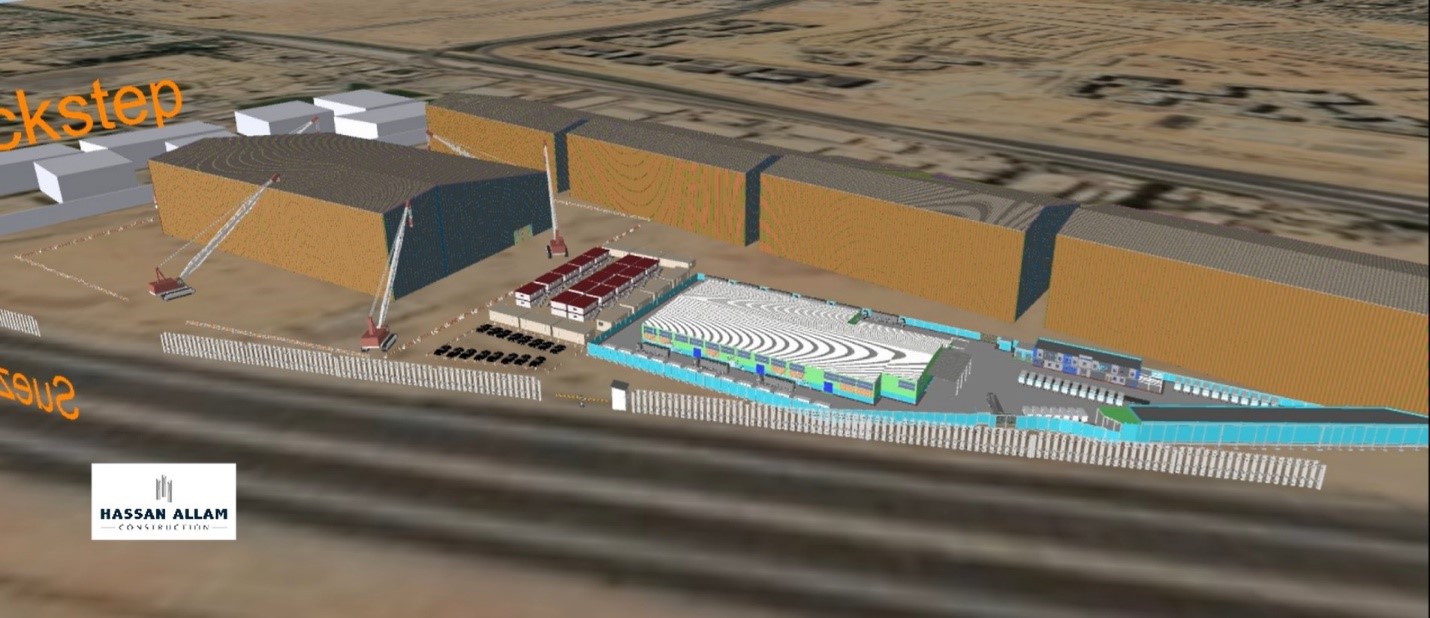 How has using Bentley products and services helped you overcome the challenges that you faced?
SYNCHRO was chosen to overcome construction challenges while creating the model, as well as during analysis and project delivery. By integrating the 3D model with the time schedule that we generated to create the 4D model, we have realized the previously mentioned benefits.
What is the ROI that you achieved using SYNCHRO 4D on this project?
4D planning played a large role in both enhancing and innovating our construction management, saving time and costs, as well as monitoring resources. It helped us clearly showcase construction methods, as well as study different plans and scenarios in a very short time to make the right decisions early.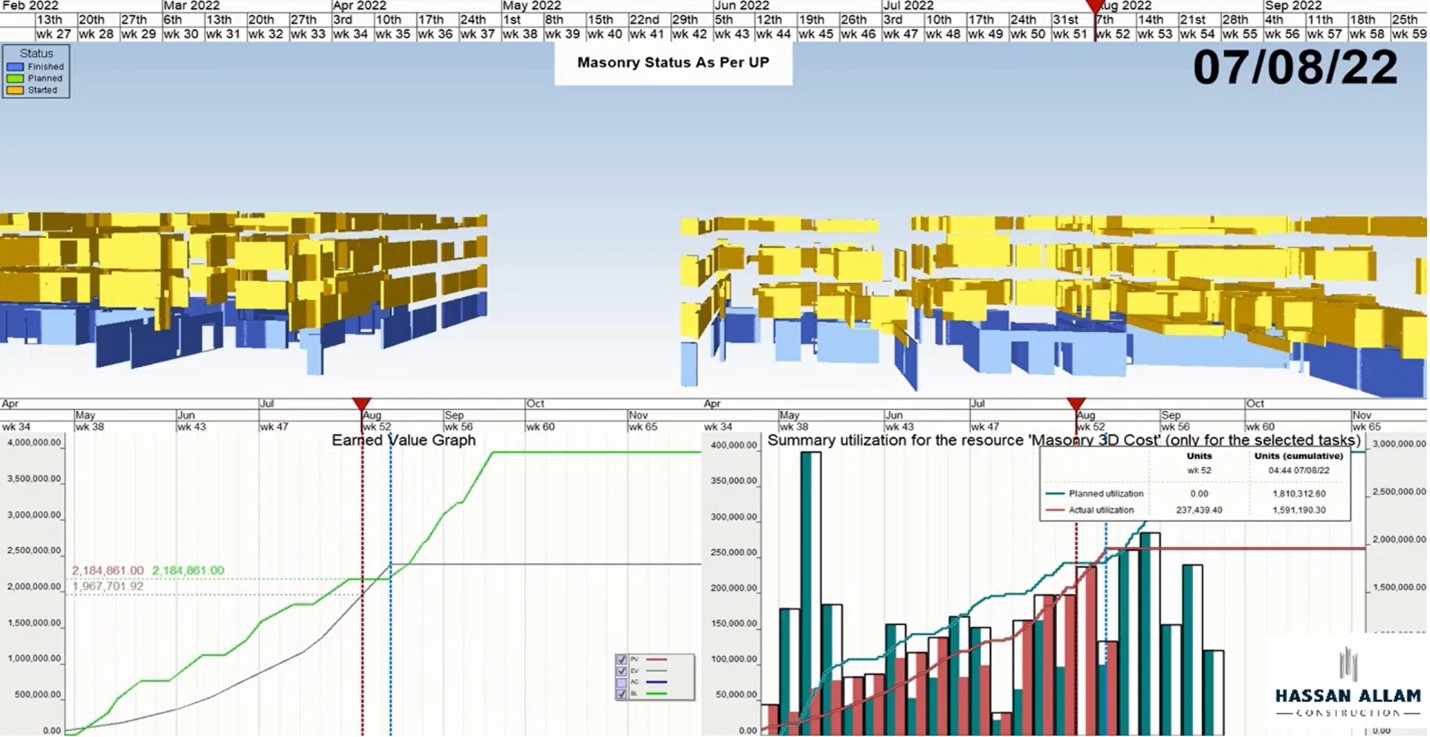 How has using Bentley solutions and applications helped your organization better serve your clients, your community, and the environment?
We now have an organized work cycle for the 4D planning work, including SYNCHRO 4D Pro, SYNCHRO Control, SYNCHRO Field, and SYNCHRO Open Viewer. These applications help people on site, in the head office, and some of the stakeholder teams to improve their communication and acquire complete and accurate data.
Using SYNCHRO, we can now save time and reduce risk, as well as easily understand the projects' tasks and needs. The software has helped use gain the trust of our clients and enabled us to more productive and sustainable.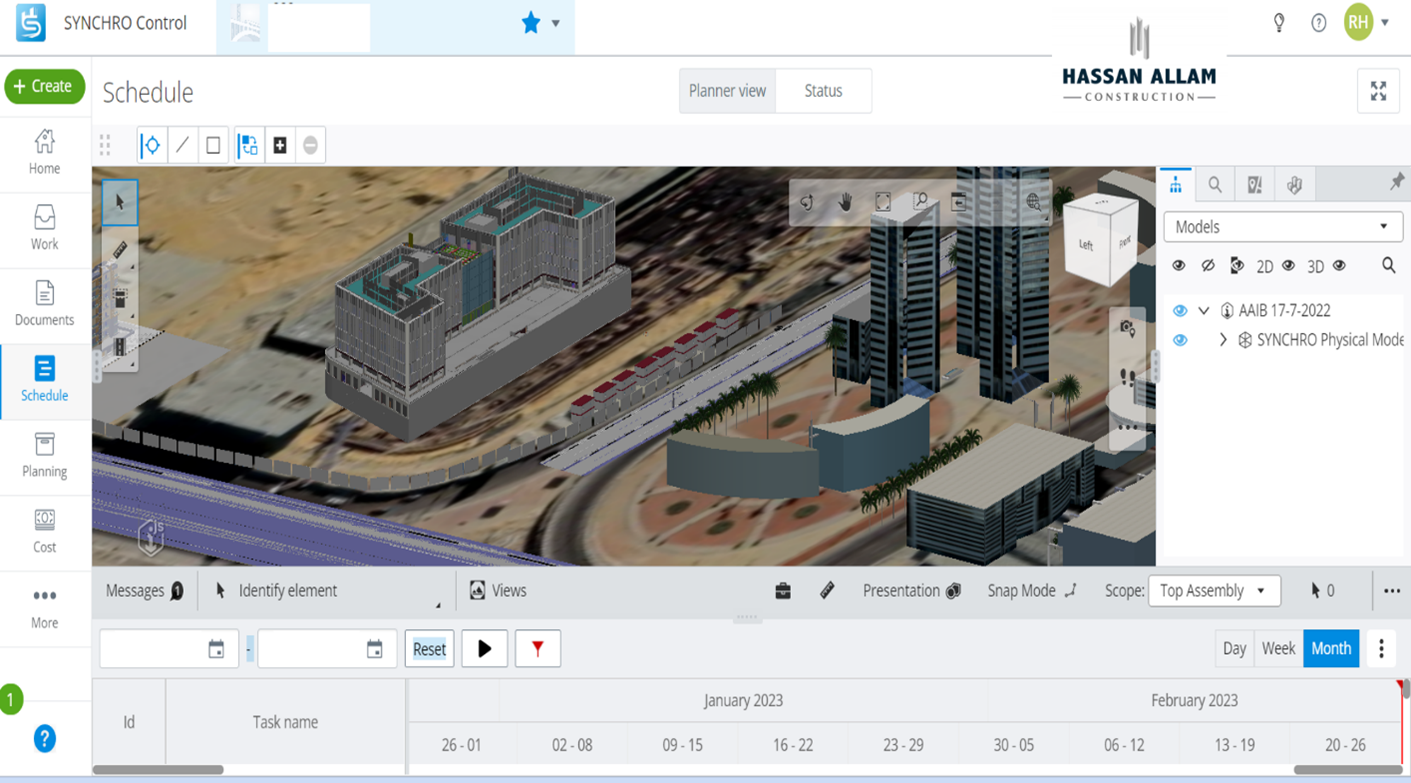 Digital Solutions Matter for Project Teams
SYNCHRO is a complete portfolio of integrated applications from field to office that was purpose-built to help construction teams win projects, deliver projects more efficiently, and optimize decision-making.
SYNCHRO helps both small specialty contractors and large construction firms capture, access, and analyze data in the most efficient, visible, and automated way possible.
Curious to learn more about Hassan Allam's usage of SYNCHRO Construction?