As a site engineer or land developer, we know time constraints are one of the biggest challenges you face. Whether your design tools don't work as expected, don't do what you need them to, or take weeks to produce the answers you required yesterday; when time is not on your side, and neither is your software, it's time to make a change.
These delays are not only frustrating, but they can significantly impact your bottom line. The faster you can get your design finalized and approved, the faster you can complete the project and begin generating revenue as soon as possible.
But there is another way. Discover OpenSite.
What is

OpenSite

?
Developed by industry experts with first-hand experience of the challenges you encounter, OpenSite's purpose-built design tools address all aspects of site design, engineering, and land development in a single application to make getting from concept to plan production fast and easy!
OpenSite was built to tackle the most challenging site designs with ease. Whatever you design, however complex, OpenSite has the tools that enable you to deliver multiple concepts faster and then take a project to full detailed design more efficiently, accurately, and profitably than ever before.
Read on to discover the reasons why OpenSite is key to saving you time and money.
Five reasons OpenSite can Save You Time and Money
1. OpenSite is THE ONLY true site design

software
Stop using design tools that aren't designed for the work you do! OpenSite is the only true site design software that provides everything you need in one application and covers the whole workflow, start to finish. Meet project requirements on time, every time; whether you need to produce traditional 2D deliverables, develop advanced 3D models, support digital transformation, or all the above, OpenSite is the first choice for site design.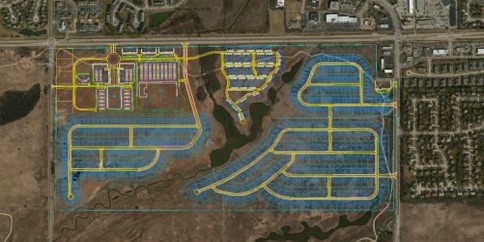 2.

Reduce plan development design time by 20%
OpenSite's built-in automation and optimization tools enable you to find the best cost of construction based on your requirements at a click of a button. You no longer need to wait weeks for answers, OpenSite delivers the information you need to finalize your design in days. Automate layout and grading to analyze the feasibility of feature placement and configuration for a variety of site developments, including commercial, industrial, and residential. Run thousands of iterations for each site layout using OpenSite's grading solver to optimize the price of construction and reduce expensive re-work costs.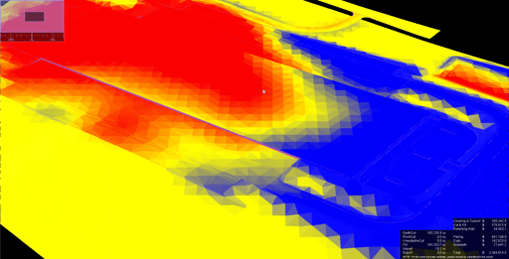 3. Complete r

isk assessments in 48 hours
OpenSite's ability to identify risk early in the conceptual phase, produce multiple solutions, and provide detailed budgets, allows clients to make informed decisions fast. Its ability to do this in hours also ensures your team isn't losing time or money on a project before winning the bid. The ability to generate project feasibility with full transparency will keep clients coming back time and time again.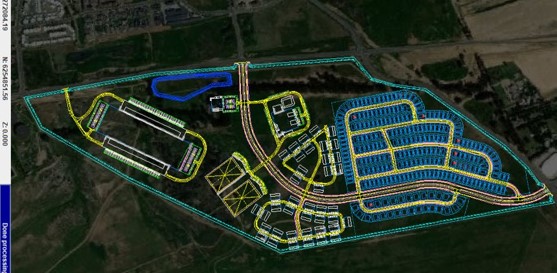 4.

I

ncrease the productivity of your existing staff by 20-30%
OpenSite can be used by anyone, no specialists required! Your existing team can easily make design revisions themselves, so you can get your site signed off, get that lease started sooner, and start generating revenue as early as possible. Easily share and collaborate on projects with other teams and incorporate data types from a range of disciplines, resulting in less manual work and fewer errors. Users benefit from full data and design transparency so you can meet deadlines, faster.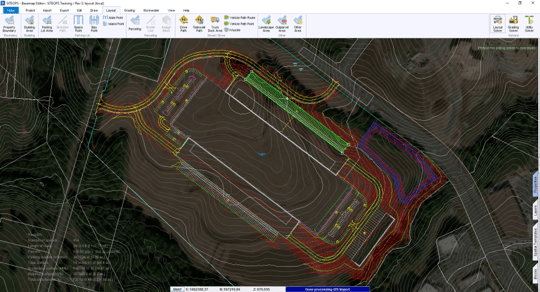 5.

Secure

stakeholder

buy-in with realistic visualizations
Experience your designs in real time with constraint-driven templates, a context-sensitive intuitive interface, and dynamic 3D modeling. Visualize the design at any time and on demand within the modeling workflow. Create models, high-impact visuals, and animations to effectively communicate your design intent to stakeholders and the community.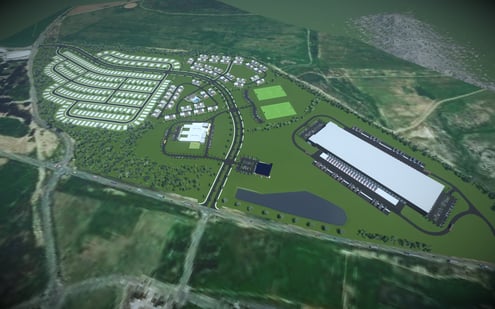 Want to learn more?
Download the OpenSite e-book here