As one of the most trusted names in the industry, Bentley Systems' flagship product, SYNCHRO, offers users a powerful suite of tools to plan and manage projects efficiently. With its integrated design and construction platform, it is no surprise that SYNCHRO has become a go-to solution for project managers looking to streamline their workflow. However, when paired with OpenRoads Designer—Bentley's civil engineering software—SYNCHRO users can take their project management capabilities to the next level. Here is how Synchro and OpenRoads Designer integrate in ways that will improve how you deliver and monitor projects.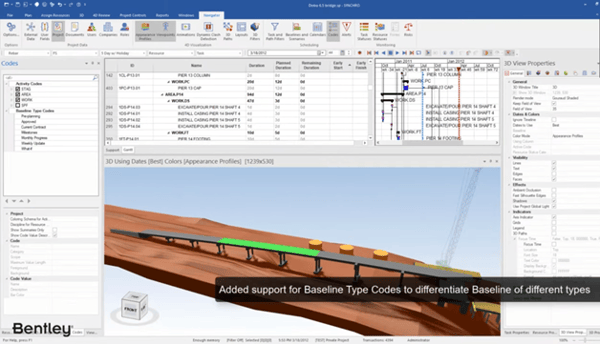 Integrated Design Modeling
The most significant advantage of using SYNCHRO and OpenRoads Designer together is that users can create an integrated design model from both sets of data. This allows engineers to easily access information from both platforms without having to manually input data into each system separately. This process saves time, reduces errors, and improves overall accuracy by eliminating manual data entry steps. It also ensures that all stakeholders have access to the same information at any given time, which helps keep everyone on the same page throughout the entire project lifecycle.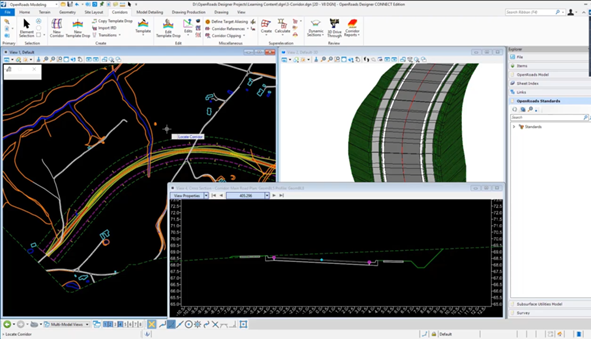 Seamless Data Exchange
In addition to creating an integrated design model from both platforms, SYNCHRO and OpenRoads Designer also allow for easy data exchange between them. This makes it easier for engineers to quickly move information back and forth between each platform as needed without having to manually enter or export data every time they need it updated. This feature gives engineers more control over their projects while reducing the amount of time they need to spend transferring information between platforms, allowing them to focus more on critical tasks such as planning, budgeting, scheduling, etc.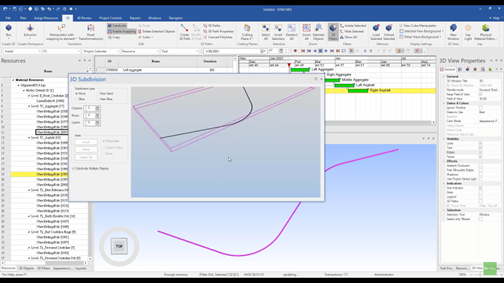 Reporting Capabilities
Another benefit of using SYNCHRO and OpenRoads Designer together is that it allows for better reporting capabilities than either system alone could provide. By combining data from both systems into a single report format, engineers are able to generate comprehensive reports quickly and easily without having to manually input information or create multiple versions of reports for different stakeholders. This makes it easier for project managers to monitor progress and stay on top of any potential issues before they become major problems down the line.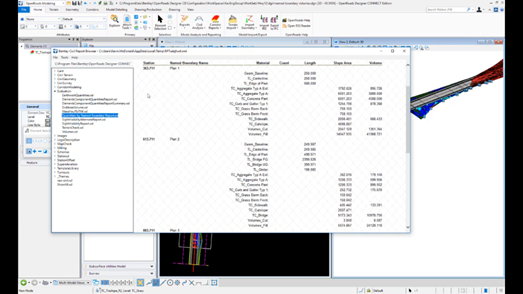 Overall, combining SYNCHRO with OpenRoads Designer can be a great way for engineers to streamline their existing workflows while still taking advantage of all the features offered by both platforms. By creating an integrated design model and making it easier for teams to transfer data between each platform seamlessly, users will be able to get real-time updates on their projects while ensuring everyone involved has access to up-to-date information at all times.
Furthermore, this integration will also make reporting much simpler since users can generate comprehensive reports in one consolidated format rather than having separate versions from each platform separately which could lead to confusion among stakeholders or delays due to manual inputting errors or processes taking too long due manual inputting processes being too slow or inefficiently done by hand.. Ultimately, this integration is sure to improve project efficiency while saving time and money in the long run!

Want to learn more?
From local streets to highways, designing, building, and maintaining roadways requires a team of skilled civil engineers, each of whom specializes in an individual aspect of the road and site project. To successfully deliver these projects on time and on budget, you need software that makes your job easier, not harder. That's why we built OpenRoads Designer – all aspects of road design, in ONE application so you can easily meet project requirements on time, every time, regardless of change.
Read our free e-book today.