This article will provide guidance on how to spend your end of year budget when you have remaining funds that need to be allocated.
As we approach the end of Q4, you are likely looking for responsible ways to spend any remaining budget, particularly if your budget doesn't roll over into next year. The last thing you want to happen is find yourself in a scramble to spend money before you lose it.

While you contemplate how to use your end-of-year budget, think strategically about your business' goals. The end of the year is an ideal time to evaluate any processes that need improvement or workplace technology upgrades.
1. What is your business strategy for 2024?
2. Will you need additional software to achieve those goals?
3. Are there opportunities to streamline your work, automate processes, or work more efficiently?
4. What technology, software, or training would be beneficial to your organization?
5. Has your organization grown and you need more licenses of a particular software?
Often, purchasing the right technology, training, or software for the job, leads to excellent ROI. Being empowered to deliver better projects on-time, in the most efficient way is a key advantage that can't be overlooked. Any investment that makes work easier for your team, reduces redundancy, and eliminates tedious tasks is a clever way to spend your remaining budget. That's why many businesses choose to invest in software at the end of the year.
Investing your end of year budget in the right
software

or

training

brings big benefits.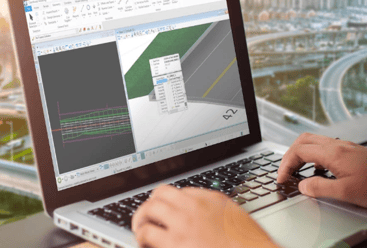 Move into the new year ready to save time, improve productivity, and reduce error-prone, manual, repetitive tasks.
Find software that you can pay for upfront. For example, pay for a 12-month software subscription and reap the benefits throughout the next year without it having a negative impact on next year's budget.
Enjoy the tax benefit of deductions that positively impact your business before the end of the year.
Make sure your software comes with training that fits your schedule and adapts to your projects. See a true ROI leveraging training and increase your proficiency from the start, or learn project specific features throughout the year as your requirements become apparent.
If you choose to invest in software for your year-end budget spending, it's important to know the ins and outs of the software you are purchasing quickly so that you get the most out of your investment. When training is not included with the software license, costs can start adding up, and you risk being left with software that you may not be using to its full potential. Without training, you will miss out on great insider tips and tricks. So, when you are spending on software, take a minute to find out if training is included.

Virtuosity, Bentley's eStore
Bentley Systems is world-renowned for providing innovative infrastructure software used by professionals, and organizations of every size, for the design, construction, and operations of roads and bridges, rail and transit, water and wastewater, public works and utilities, buildings and campuses, construction, and industrial facilities. Bentley's eStore, Virtuosity offers 12-month practitioner licenses, at an affordable price. Even better, it comes bundled with "keys", or training credits, that can be used for customizable training that suits your needs. We call this bundle a Virtuoso Subscription, and it ensures your workforce can quickly get up to speed with the latest technology and workflows while minimizing downtime and project costs. At Virtuosity, we understand how important it is to get the most out of every working moment. You need to limit downtime, and use each software application to its fullest potential.
Why choose Virtuosity:
It's an easy and affordable way to purchase Bentley software online.
12-month

Virtuoso Subscriptions

means you get the software you need without long-term commitments.
Software comes bundled with expert services, support, and customizable training.

It's always a win when you allocate your remaining budget to improve your tech stack with upgraded software or get the training you need. After all, who doesn't want to go into the new year set up for success?
No one wants to lose their end of year budget - so make the most of it while you still can. With the New Year just around the corner, it's a great time to spend intentionally to ensure a successful start! Don't leave money sitting unspent in your business budget.
Related articles:
Are you a small or medium business looking for the most practical licensing option? Read this article to learn about the new licensing trend for small and medium businesses that helps you get the most out of your software investment. Best Software License Option for Small and Medium Engineering Firms.
Want to learn more about software licensing types? Read this blog as it discusses various software licensing alternatives and helps outline which license type is best for you.
Are you using your software to its full potential? Get the most out of your Bentley software with Virtuosity. Learn more in this article about the Virtuoso Subscription and your "key" to success.
Contact us if you have questions. Our software experts are here to help!