When you are modeling solar structures, you should consider STAAD.Pro structural analysis software because it offers tools like:
Loads and techniques for load application
So, let's explore the final tool in this article.
STAAD offers a variety of load cases and techniques for load application. These include:
Dead loads (panel weight, member self-weight, weight of instruments/attachments)
Live loads (nominal)
Wind loads
Dead and live loads are pretty much self-explanatory, so this article will focus on wind loads.
IBC 2021 code in chapter 15 provides guidelines for roof-top structures with photo-voltaic systems to be designed for components and cladding in accordance with chapter 16. However, ASCE 7-16 standard has seen some radical changes for roof-mounted PV structures on the recommendations of The Structural Engineers Association of California (SEAOC) in Report SEAOC PV2-2012 for roof-top solar panels. However, this article will not explore the detailed calculation of wind loads.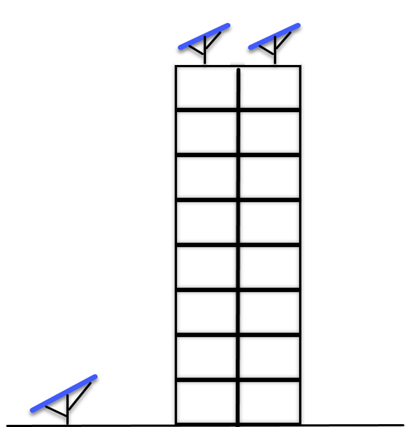 Figure 1: Rooftop and ground-mounted solar PV structures.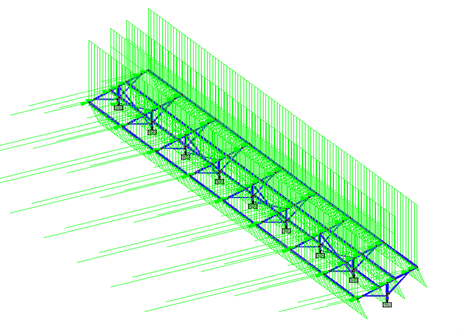 Figure 2: Loads applied in the STAAD model.

Figure 3: Inclined nodal load in the STAAD model
STAAD.Pro's flexible user interface enables users to apply linearly inclined varying loads inclined nodal loads, once computed from any relevant codes outside STAAD. You can also create groups of members and assign loads as inclined floor loads as area loads. Inclined floor load and inclined nodal load options make it quite handy for the engineer to apply the loads directly without resolving the force vector into forces in the global axes direction.

Figure 4: Force components of wind loads on the solar structure
Solar structures are essentially placed one behind each other. Codes usually allow for the shielding effect to be considered in calculating wind loads for an optimized design. However, the user must apply their own engineering judgment as well.

Figure 5: Shielding effect
After the loads are applied, the model is executed for analysis. In the popular post-processing mode of STAAD, results are available to be checked. STAAD's unique reporting system of forces, displacements, and plate contours is very user-friendly.

Figure 6: Results (plate contours) from the STAAD model.
With the analysis results providing details of the forces and displacements, the structural members can be designed with one of the many codes provided with STAAD.Pro at no extra cost, such as the AISC, Eurocode (with or without one of the implemented National Annexes), India, and Japan.
Chosen by Engineers
Navaid Mohsin of Arab Engineering Bureau said, "STAAD.Pro is remarkably flexible and very easy to learn and understand. Its graphical interface is incredible. STAAD.Pro has efficiently saved our resource hours by 20 to 30%."
For all of these reasons, companies worldwide have decided to use STAAD.Pro to perform the structural design of their solar projects.