"This road design looks good, but the bridge needs to be raised to increase clearance. We are on a tight schedule can you have the revision by end of day?"
How many times have clients or contractors asked for this type of quick turnaround revisions? What is it costing you in time, resources, and profit to go back and make these changes is the big question.
As engineers, working on complex, critical infrastructure projects, we encounter change every day. Previously, I worked as an Assistant Bridge Designer, and I believe I doubled the time I spent on projects drafting manual amendments after the road or rail geometry was created. Of course, this is just one example and design changes can be caused by many reasons and affect many elements.
Regardless the problem remains the same. Apparently simple changes can generate a lot of rework and dozens of extra hours booked on the project. Design changes can be disruptive, often making it hard, or almost impossible to deliver the project on time and budget. This results in losses for you and your company.
There is a better way. Today thanks to increasing digitalization we have the tools and technology to make change implementation more efficient and easier to manage. Purpose built road design software such as OpenRoads Designer makes change management dynamic, reducing fear and minimizing project risk. How is this possible? Here are my top 3 reasons.
Model-Centric Design
With a 3D model at the core of your design, every single change made to any element of your design will automatically replicate in other related components. Changing the slope of your embankment on the cross-section sheet will automatically update on the 3D model. Lifting road elevation on a profile will increase earthwork quantities report etc. Forget about multiple intermediate steps before you can finally see the change – it is that simple!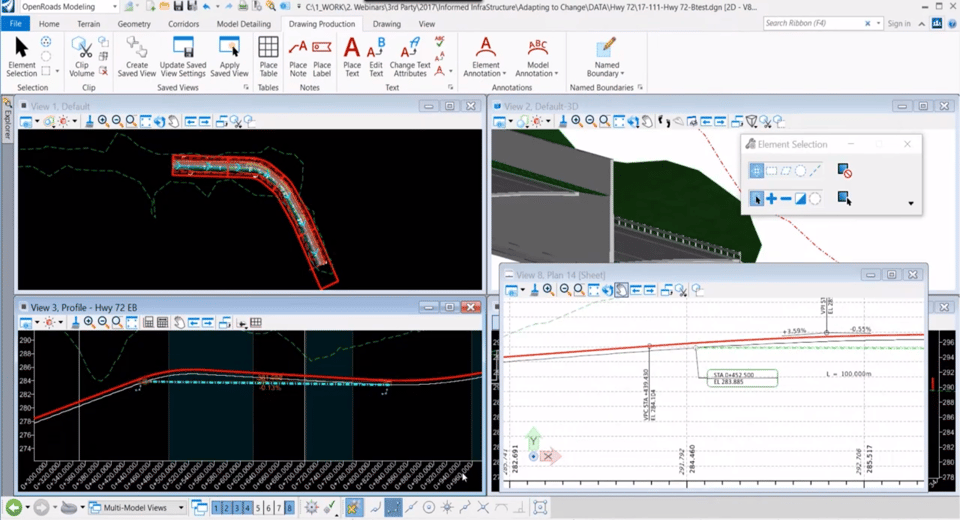 Figure 1. OpenRoads Designer – interface and views
Design Intent
Easily maintain rules and relationships because every design update will reflect the most recent and accurate representation of your project. Let us imagine designing an alignment with manholes. You want your furniture to be offset from centerline by e.g. 2.5m. What if the geometry changes in plan? Normally, you would need to manually adjust location of the manhole, but with Design Intent, it will automatically update once changes to the geometry are made. Your focus is on drainage? Do you want top of your manhole to be always at the ground level? What if DTM gets updated? With Design Intent time consuming manual rework is avoided and project risk reduced. Viva automatization!
Civil Cells
A civil cell is a collection of civil elements - geometry, templates, and terrain models -that can be used for repetitive design. It is an intelligent cell that you can use to define different elements of your road project.
Once you create an element, for example a basin in accordance with local standards such as embankments gradient, or width of top, you can use it in different projects, independent of basins shape – it will adjust automatically. You can save time and ensure compliance with design standards, by making a civil cell available across your design team.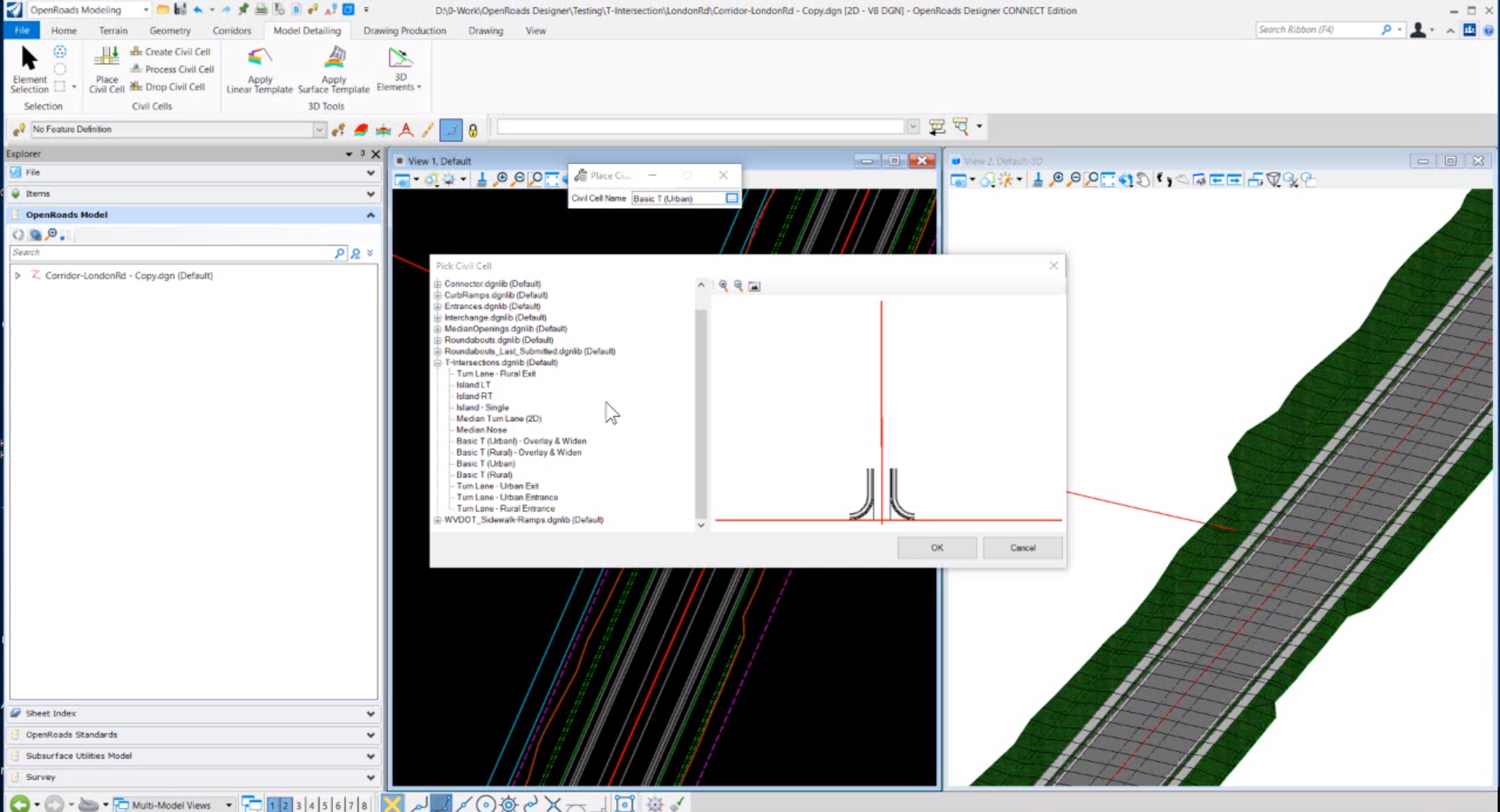 Figure 2. OpenRoads Designer – Placing T-junction civil cell at the intersection point.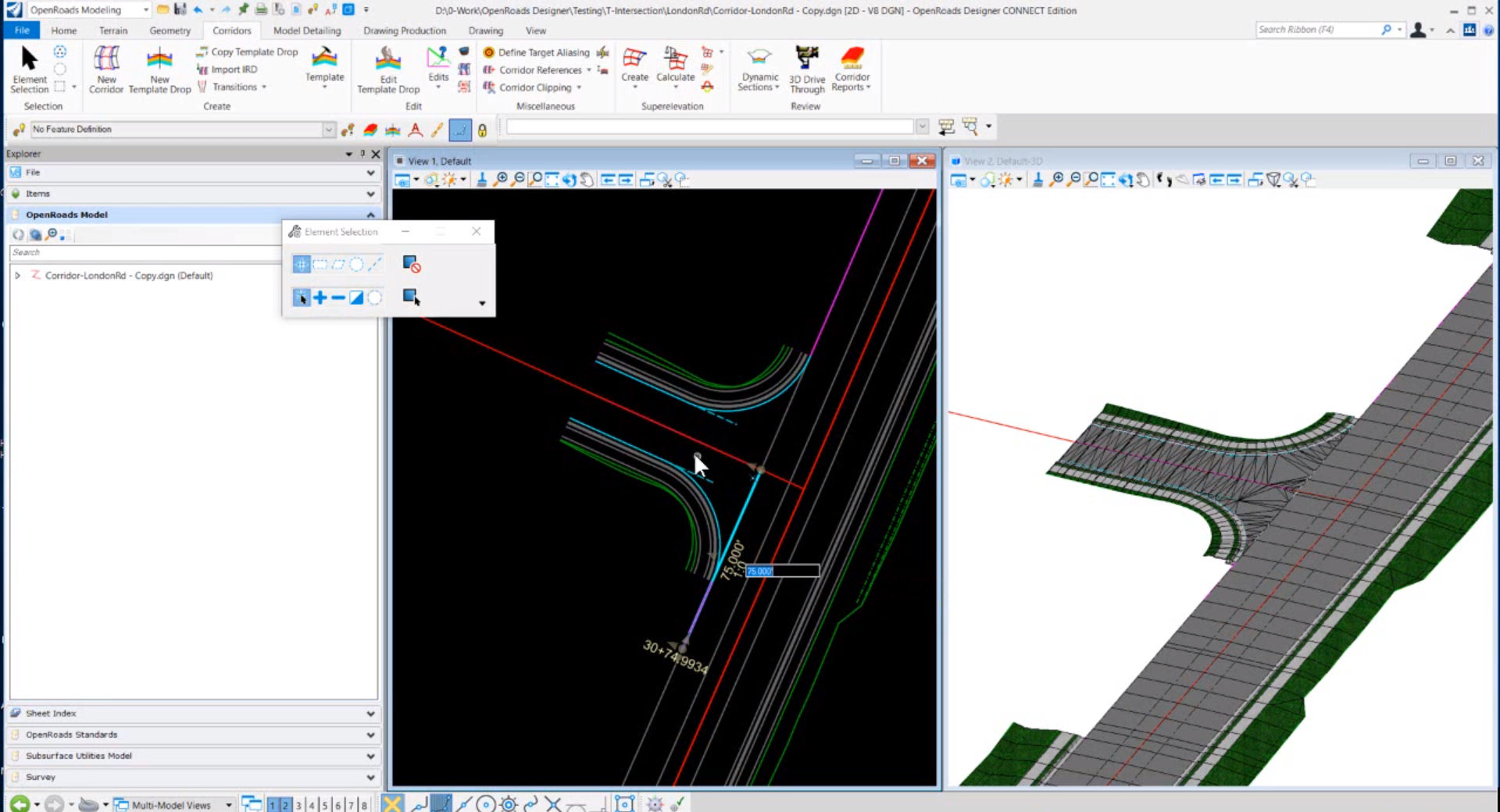 Figure 3. OpenRoads Designer –T-junction civil cell placed.
These are my top 3 tips to make change management more efficient. By reducing time spent on adapting to changes, you can free up more time to win new business, or for personal development or take a well-earned rest!
What is your opinion? Do you have other ideas how to automate the road design process? Talk to me, maybe Bentley already addressed it! Still stuck with manual, tedious reworks? OpenRoads Designer was created by professionals for professionals, so do not get left behind!
If you want to learn more about what OpenRoads Designer can do for you check out our webinar Designing Roads? Make it easy with OpenRoads Designer​.
Got questions? I'm here to help. Click the on the button below to book a meeting.