I wanted to share a personal success story with MicroStation CONNECT Edition that brings to light the practical use of our software. Let me set the stage. There is nothing like that sinking feeling when you jump into your vehicle, put the keys in to start it, and the car is dead, not even a click or slow crank of the starter. This happened to me a Sunday morning before a holiday here in the United States. I was about to go out and do a grocery pick-up when my manual transmission Honda CRV was in a no-crank, no-start situation. The car worked fine the night before, but now, there was silence after I put the ignition key in, pushed the clutch pedal in, and tried to start it, even though all the lights were bright and I can hear the fuel pump activate.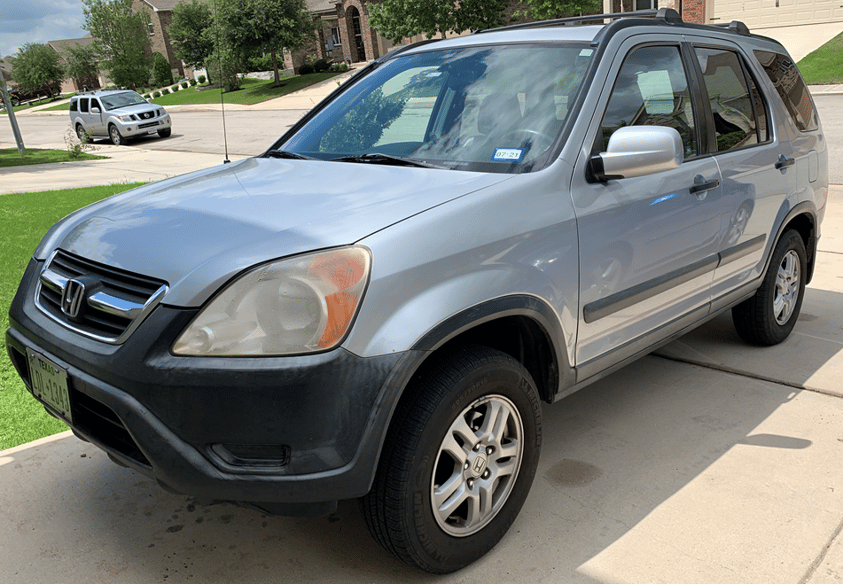 After checking the battery voltage, fuses, relays, and tapping on the starter, I tried to pop the clutch in reverse from our steep driveway. Unfortunately, it was dead in the water. I was about to give up and call a towing service and, more than likely, be out of a vehicle for two or more days, being that it was a holiday weekend.

I recalled a safety switch that prevents the car from starting if the clutch is not pushed in. I climbed under the dash once more with a flashlight to look at the clutch pedal assembly. Sure enough, the clutch safety switch stop was missing, and an empty hole was left in the bracket that should have housed the stop switch.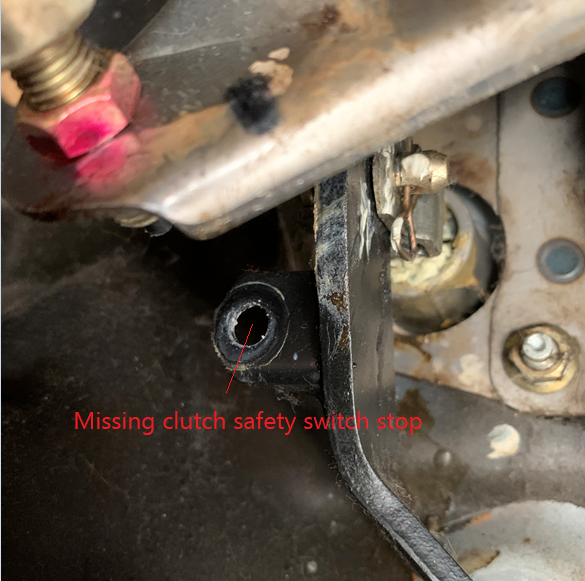 Taking some rough measurements with a caliper, I went into MicroStation CONNECT Edition Update 16, designed a makeshift part/stop in about 2 minutes, exported it to an STL file format so that I could slice it, and send it to my 3D Printer.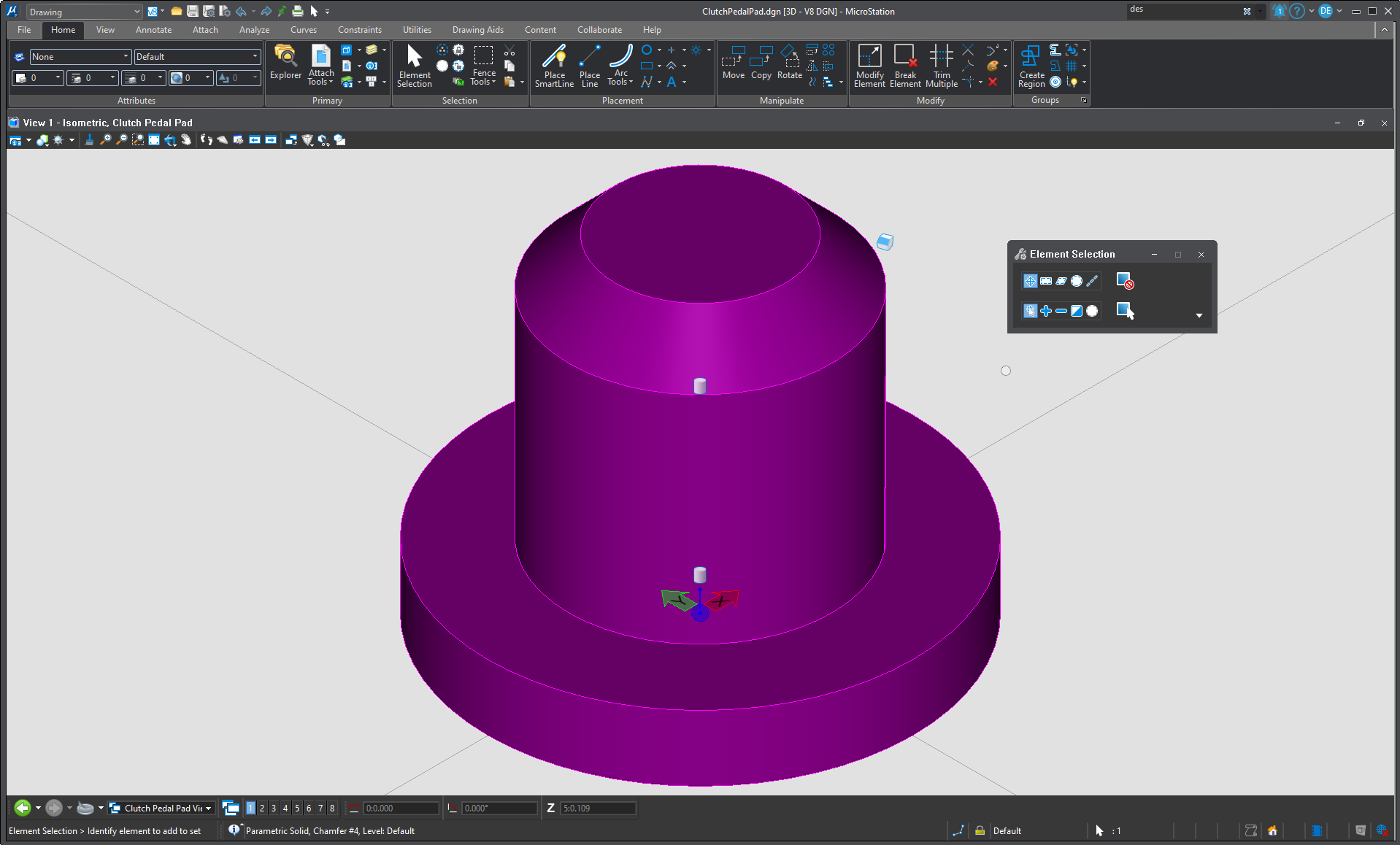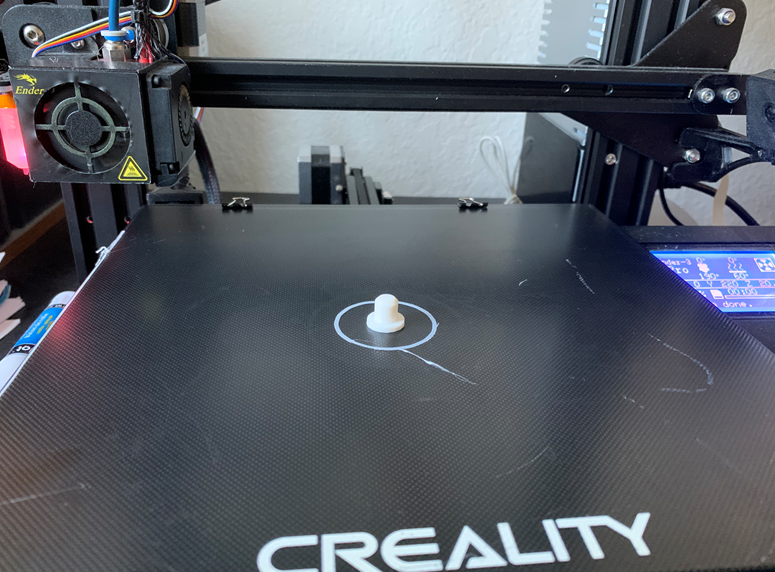 10 minutes later, the part was done printing. I ran out to the car, placed the new piece into the bracket, and the car fired right up!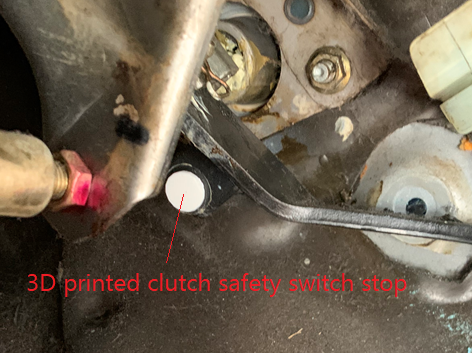 MicroStation saved the day and holiday weekend! It also lowered my anxiety of not having a vehicle and figuring out the logistics on how to get the car towed, diagnosed, and brought back from the garage! Not only is MicroStation great for large infrastructure projects, but also quite the tool for small part design as well.
See how MicroStation can improve your day (and save you a little money).