With MicroStation CONNECT Edition, you can customize your tools and configure your file standards to meet client's requirements, facilitating your workflows and allowing you to spend more time on what is more important design.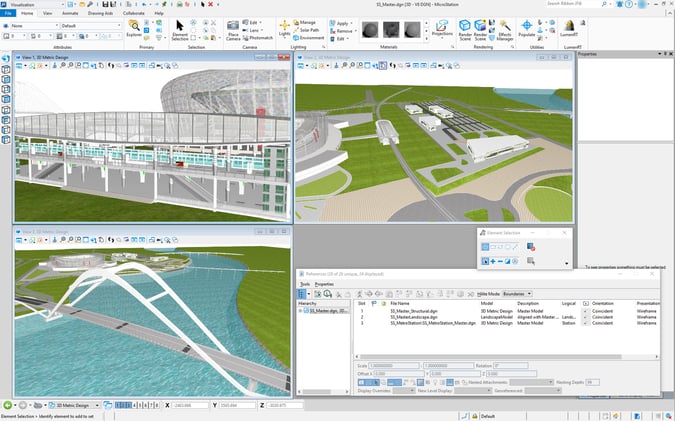 CAD Standards and Requirements
Each client and department have CAD standards that must be followed. Some tools and configurations required by one client are not necessarily used by others, and vice-versa. Having a universal tool interface does not facilitate your workflow and creates a need to click many times to find the tools necessary for that specific project design. Having to configure the file CAD standard for each new design also delays your workflow. Both situations are time-consuming and irritating.
Not if you create WorkSpaces to configure each client, site, or department CAD standard and define the tools commonly used for their designs. For every new WorkSet you start, you can select the WorkSpace, which has the file CAD standard and interface tools predefined. For a recurring client, you create the WorkSpace with the client's name, input the required CAD standard, and the convenient tools. From that point on, any new design you start or open, there is no need to expend time creating the configuration again.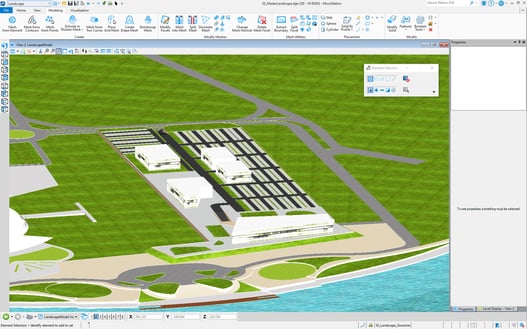 Landscape Design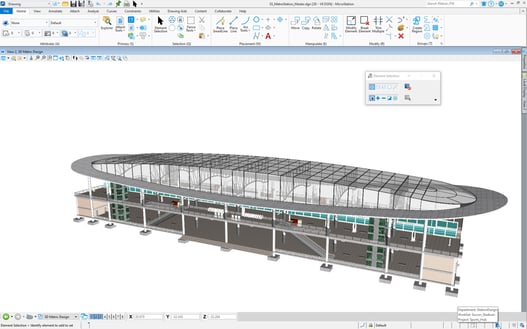 Station Design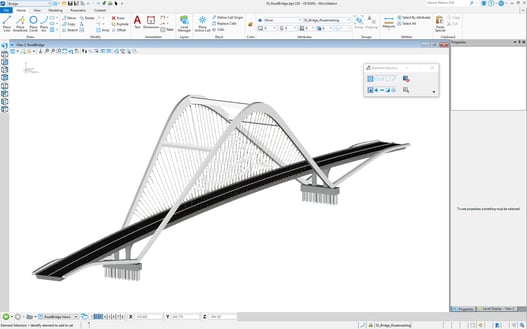 Bridge Design
WorkSet and WorkSpace
The WorkSets are the projects or disciplines grouped on WorkSpace. You can also establish the WorkSet name and description, folder locations, and set custom properties unique for the WorkSet created.
In MicroStation, creating WorkSpace and WorkSet is very easy and intuitive. Our solution guides you in connecting your file to the right WorkSpace and WorkSet. Just open the file, double-click on it in Windows-Explorer, and the WorkSpace and WorkSet will be selected automatically.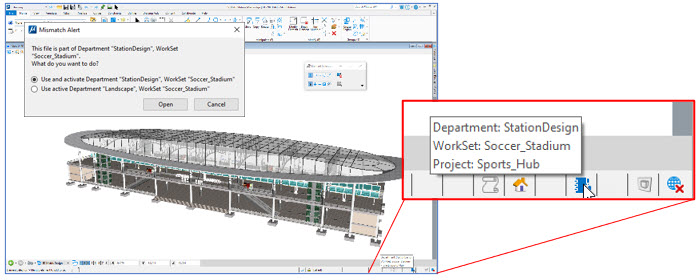 The tools necessary for one project or discipline might be different from others. In MicroStation CONNECT Edition, you define the tools you need for each workflow you are working on. Every Workspace can have its personalized interface of tools, and with just a click, these tools will do (almost) everything for you:
Load a parametric element template to set element attributes and provide the Item Set
Start the right tool (e.g. "Place Slab")
Set tool settings as needed

WorkSpaces and WorkSets contain predefined user interfaces, depending on CAD standards you need for your design work. To make it easier to use, you can create your own interface layouts, like place Properties dialog to the right or left, select the ribbon workflow and tab you need most, customize your keyboard shortcuts and function keys, etc. MicroStation CONNECT Edition will save these user settings as part of the user preferences, stored individually per user associated with your Windows login.
It is straightforward to use MicroStation CONNECT Edition. All you need to remember is:
Open a design file
Start a tool
Select the right settings
Follow the prompt