We natively support DGN, the file format of choice by major infrastructure projects. AutoCAD can only open/attach DGN files.
MicroStation CONNECT can work in three modes: V7, DGN, and DWG

When MicroStation operates in one of these Work modes, it can read and write the file format that goes with it.
Design file Formats V7 DGN and DWG are supported in MicroStation.

The DWG Work mode also opens DXF formatted design files in Read-Write mode. The DXF format should only be used when there is no alternative. It generates large files, and processing is slow.

What is the V7 design file format? The DGN V8 format was introduced with MicroStation V8 in 2001. The old DGN V7 format had many limitations. That's why a new format (V8) was defined. The V8 format is also used in MicroStation CONNECT Edition. The original format, defined in 1979 by Intergraph, is what we call the V7 format.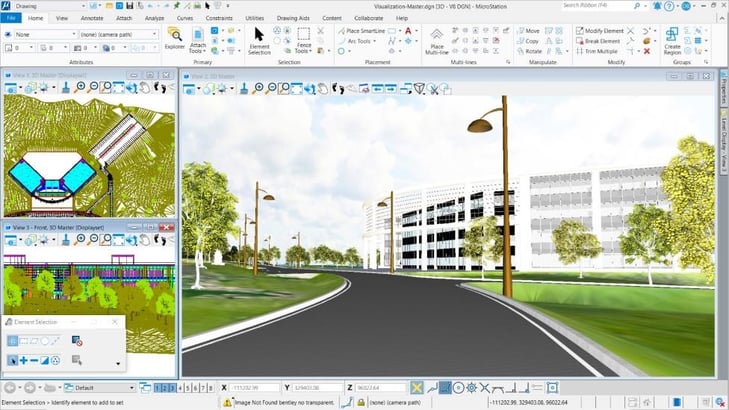 DGN is the native format for MicroStation. This is the fastest format. MicroStation must do extra emulation when working in other Work modes. In V7 and DWG Work modes, you are limited to the possibilities available in the old MicroStation version and AutoCAD.
When dealing with V7 and DWG formatted design files, you have options:
Leave the files as it is. Do not convert to DGN format. Use the files as Reference; use it Read-Only.
Convert the V7 or DWG file to the DGN format. This is advised when you will be working with this data for a longer time..
In every conversion, there is a risk of losing information, settings. A conversion is like a translation from one language to another. You may lose some details in the translation. For the conversion, you can do settings that change the conversion result. These settings are saved and can be reused. The conversion from DGN to DWG and from DWG to DGN can be executed in Batch Convert. A useful option when you need to convert many design files.
MicroStation supports these releases for the AutoCAD DWG format, both for importing and exporting.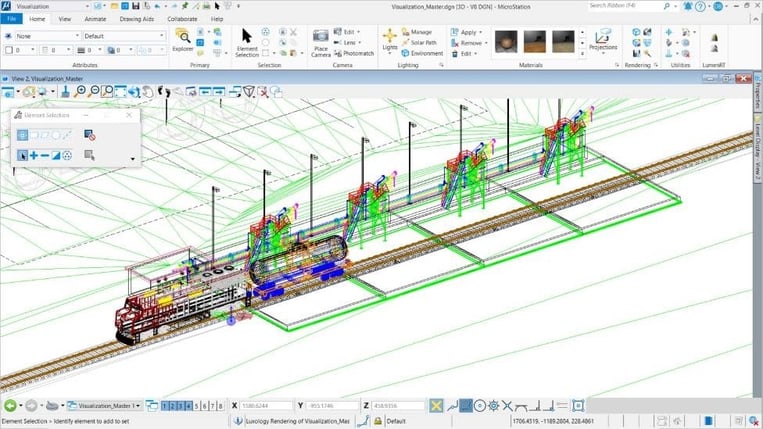 Custom objects created by Autodesk's AEC products can be displayed in MicroStation by installing the Object Enablers.
What can AutoCAD do? Functionality for reading and writing DGN files is included in AutoCAD Map and AutoCAD Civil. Not in the base product. AutoCAD 2008 and higher can import and underlay DGN V8 files. AutoCAD 2009 and higher also supports the DGN V7 format. That means you must make a copy of the original DWG file.

The MicroStation Help gives you the details on all the described functions. You can access the Help, even when MicroStation is not installed, at https://docs.bentley.com