Property Driven Annotation
Property Driven Annotation allows you to create annotation based on properties. The annotation is generated and will update based on changes to selected elements. This functionality provides the ability to place notes, labels and leadered text on drawings that are defined and will automatically update with the design as it progresses.
Text fields are features that allow annotations to display properties of elements or objects.
An Item Type is a user-defined set of properties used to describe an object or an element.
Item Types are business data or non-graphical data that is attached to elements within your design.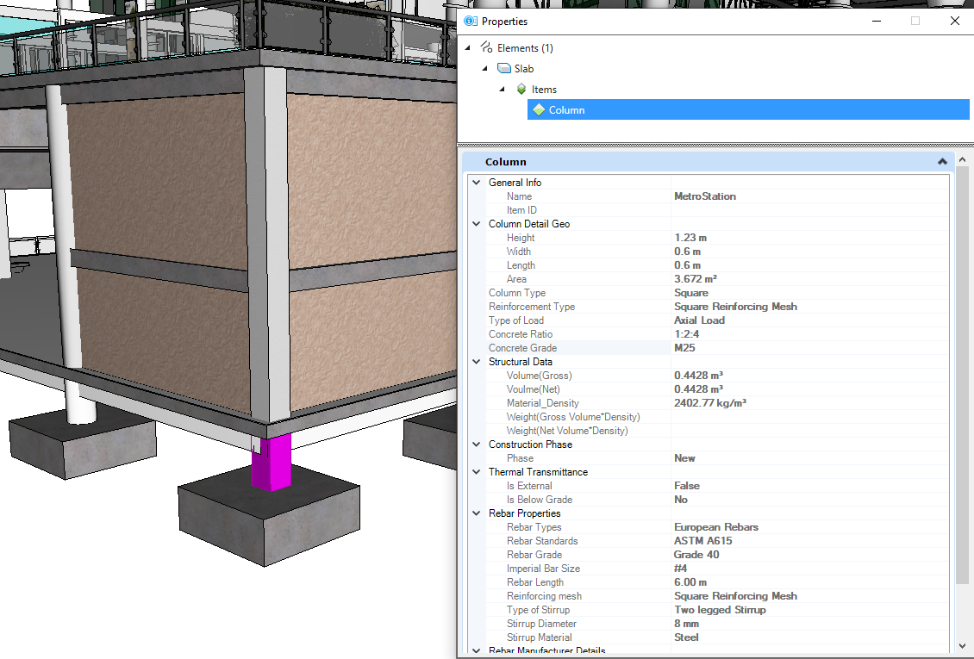 A Cell label is a cell that is used to describe elements. If the cell definition contains text fields, the fields will be updated based on the element being labeled, including attached item data. The label cell can then maintain association to the element.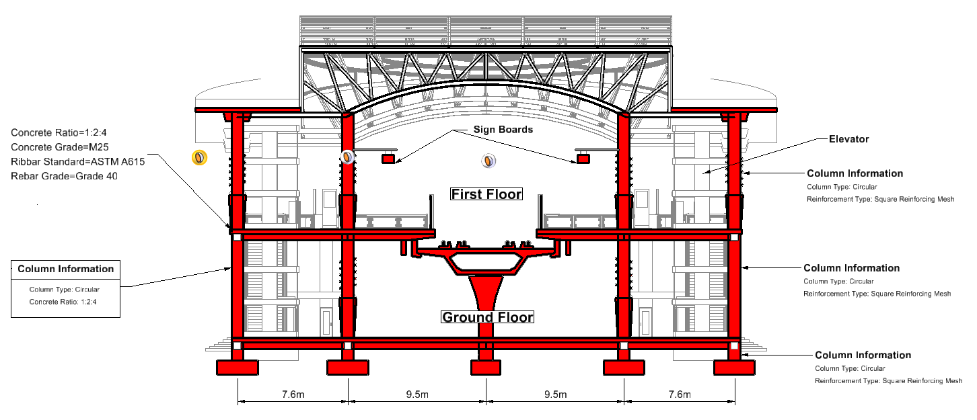 Using item Types with Property Driven Annotation to label objects will result in less error-prone manual processes and more reliable and consistent drawings.
Property Driven Reports and Tables
A Report Definition is a method to extract and present data from a DGN file in tabular format.
Reports can be placed as a Table as well as exported to Excel workbooks or .csv files. You can then work with this table in a similar manner that you would a spreadsheet in an Excel workbook.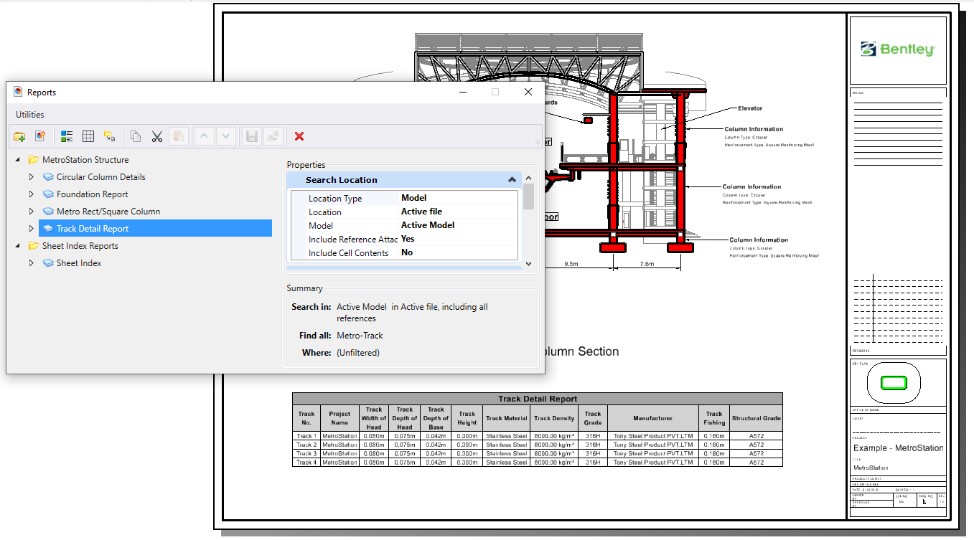 Reports and Tables enable the display of tabular information on drawings either from manual input or populated automatically from object properties or external spreadsheets.
Property Driven Reports and Tables ensure coordinated and consistent tables.
Property Driven Display Rules
Property Driven Display Rules allow you to view and manage print output through project standards in MicroStation. Users can set the display and print symbology based on object properties and a "Set and Forget" workflow that is always up to date, based on project status.
Display Rules are created as part of a Display Style, then displayed by applying the Display Style to the view.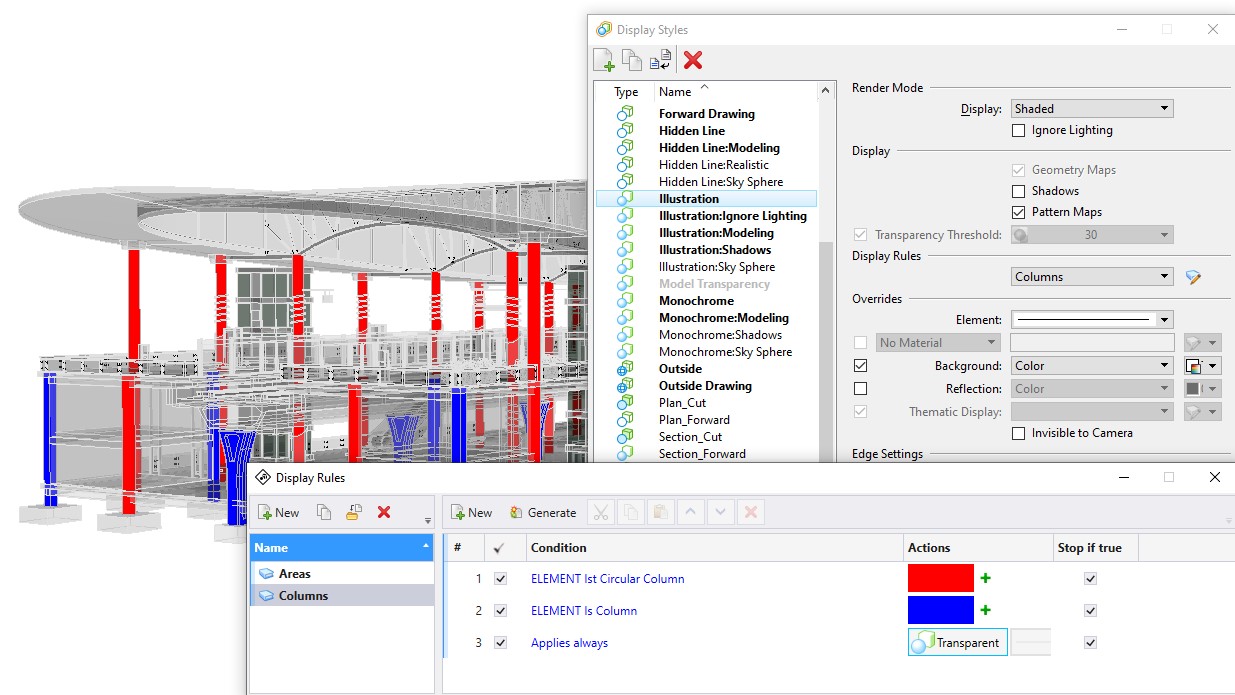 Visualization without Display Rules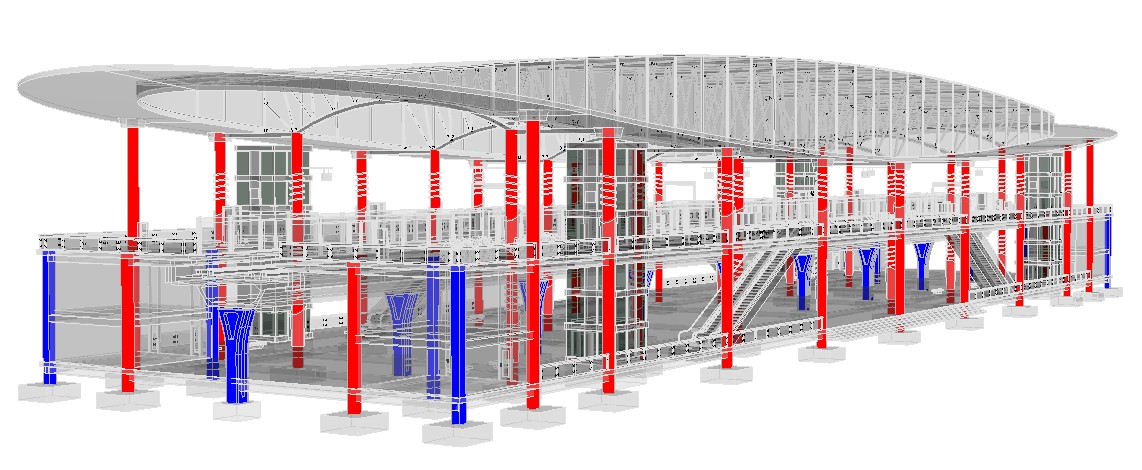 Visualization with Display Rules to highlight Columns (Blue) and Circular Columns (Red)
This functionality provides the ability to simplify and streamline the control of the appearance of objects based on drawing standards and object properties for consistent and repeatable publishing of deliverables.
Property Driven Display Rules result in more consistent drawings and models.