As we learned in our last blog "Drawing Extraction and Intelligent Sheets in MicroStation", a project is divided into several files to allow multiple team members to work concurrently. Team members can work on different aspects of the project and use references to communicate graphic content across the team.

To assist users in documentation of drawings, we introduced Dynamic Views in MicroStation. The old static views are now replaced with the ability to create live, intelligent views of a design. As the design evolves, these views update automatically making teamwork easier while minimizing errors.

In this blog, we discuss how you can get even more benefit out of those deliverables. Once the Sheets have been produced, you can include smart features like hyperlinks to specifications and product information, automated title block information creation, and other automated annotation tasks for smarter deliverables.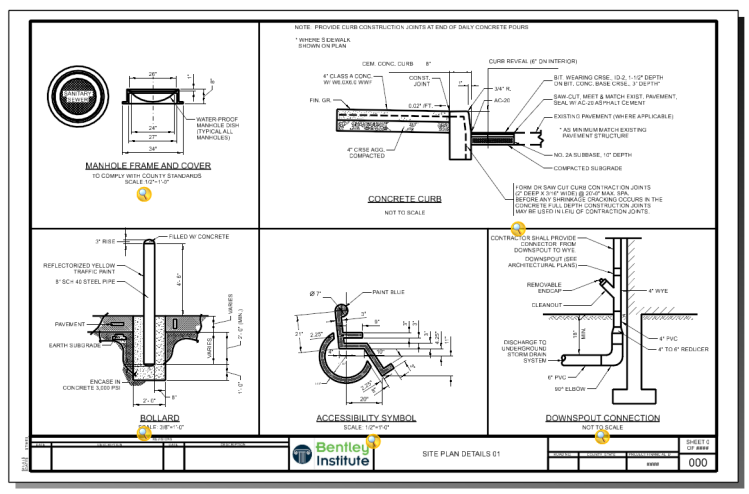 Smart Deliverables and Intelligent Sheets
The Sheet Composition stage is where you create sheets that represent finished work, ready for publication and delivery. Here you can create multiple sheets in a single operation as we saw in the previous blog. The automated layout can be based on scale, location, or along path.
Once generated, the Sheet layouts can be modified for fine adjustments; however, many of the graphics are placed automatically and are linked as needed.
Tech features used in Smart Deliverables:
1.

Named Boundary

A Named Boundary is a region that has a name and data associated with it. It is a Named Fence with the Create Drawing workflow attached. You can place a Named Boundary as you do any Fence with one addition — From Drawing Boundary.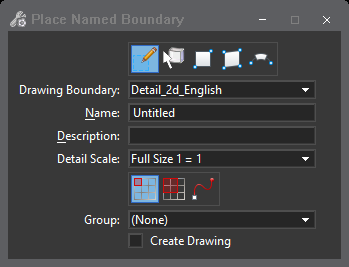 2. Drawing Boundary
The drawing boundary consists of a boundary and an annotation. The annotation contains the text fields and a drawing line. It is always aligned to the Sheet's bottom. Drawing Boundaries are defined in a DGNLIB and are created, edited, and managed by CAD Administrators. The user simply chooses the type of Drawing Boundary needed at time of placement.

3. Labeling with Item Types
The automation of text is always welcome. With MicroStation CONNECT Edition, you can find information about a drawing and its data and represent it as text. The properties of any item can be found and reported, including values that change over time.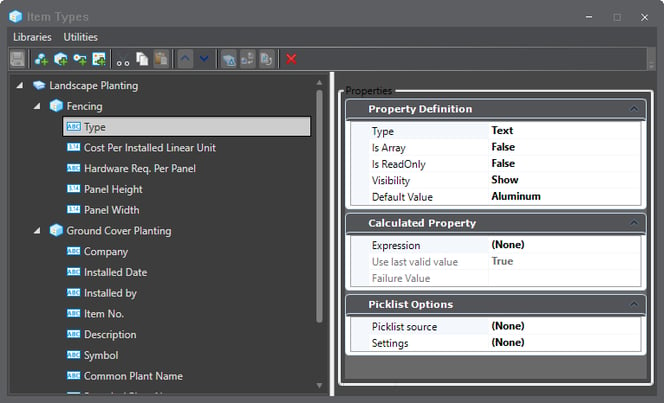 4. Adding Hyperlinks
During the drawing creation process, you can automatically add hyperlinks to valuable data such as specifications, websites, or documents. The addition of hyperlinks can be done manually or through the seed model used to generate the drawing. In addition, you can add Raster images that are hyperlinked. For example, you may wish to show the area of interest as a raster image. That image not only shows the location but can be hyperlinked to a mapping service of your choice.

These tech features are all found in MicroStation to allow you to deliver smarter deliverables.
About the Author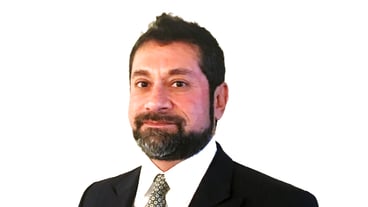 Samir Haque is an Engineer and Scientist with degrees in Biology, Biochemistry, Electrical Engineering and Physics. He started in CAD as a researcher at UCLA where he used MicroStation to design 3D parts for experiments in space flight for the study of muscle physics and muscle re-enervation. He also used it to map the brain in 3D at the Brain Research Institute. Upon learning the depths of MicroStation he decided to join Bentley and tell the rest of the world how great it is.

Samir has been with Bentley for 23 years. He has spent time training MicroStation with thousands of users and written dozens of manuals. The manuals covered 2D, 3D, CAD Management, Descartes, Generative Components, VBA, ProjectWise iCS and basically every topic in MicroStation. Currently, Samir leads the PowerPlatform Product Management and Quality Assurance teams overseeing the development of PowerPlatform. In his spare time he plays the violin and loves to do graphical research also known as video games.

Samir's philosophy is simple: I love learning. Learning is agility. By learning new things, you can survive and even thrive in constant change. You must be able to apply continuous learning at the individual and organizational level and make it a lifelong commitment. I hope you learn a lot of new things in the new Inside MicroStation CONNECT Edition.