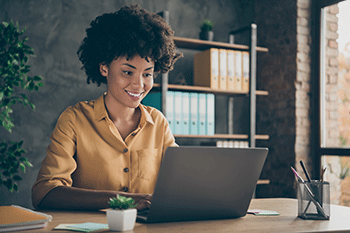 At its most basic, a project manager's job is all about communication. On any given day, the challenge is to deliver a timely and cost-effective project by bringing together a team, each with specialized expertise.

Along with planning, budgets, and schedules, project managers must find ways to effectively communicate progress with stakeholders. Too often, design project managers struggle to manage the myriad of details with a range of applications that only perform select pieces of the design process and don't communicate.
OpenRoads is purpose-built to handle all phases of civil infrastructure design. OpenRoads comprises OpenRoads ConceptStation and OpenRoads Designer.
What is OpenRoads ConceptStation?
OpenRoads ConceptStation is a preliminary design application that empowers highway engineering professionals to create conceptual road and bridge designs. It leverages data from a variety of sources—traditional surveys, point clouds, 3D reality meshes, terrain data, images, and geospatial information—to help engineers create intelligent 3D conceptual road and bridge models in a real-world setting in a matter of hours. It's an application that lets project managers generate project estimates and identify potential risks early on.


What is OpenRoads Designer?
OpenRoads Designer is a multi-discipline 3D modeling application that blends traditional engineering workflows for plan, profile and cross-sections with 3D parametric modeling to enable the model-centric creation of all design deliverables. The intuitive solution includes everything necessary for plan and construction documentation, surveying, stormwater design, analysis, and visualization as well as geotechnical and underground utility assessments—and there's no coding required.


H
ere are the top five ways that OpenRoads can help every project manager

Streamlined Workflows
Automate your design process
Use one application with comprehensive design, analysis, simulation, and construction documentation tools. Work with all data types for less rework and simplified data collection. Digital deliverables add value throughout the lifecycle of the project and design within a model-centric plan that connects 3D models and 2D plans.


Minimize Rework
Deliver on schedule and budget
Thanks to the technology's ability to leverage data from many sources, designs are developed with real-world data, therefore on-site surprises are minimized. Reduce errors, omissions, and changes during construction thanks to easy design reviews, and approvals associated with a model-based project approach. Easily change templates and use what/if scenarios to optimize designs. Accurately conveying design intent and identify conflicts earlier to eliminate expensive on-site change orders and construction errors.


Open Collaboration
Communicate across disciplines with ease
Good communication is key to any successful project. With model-centric design, all design disciplines have a single source of truth, a platform to create multiple design alternatives, quickly and accurately. OpenRoads automation, parametric and optimization tools reduce manual drafting time so your engineers can focus on design. Improve collaboration with federated files that easily integrate data from different disciplines, allowing clashes to be detected before work starts onsite, avoiding expensive onsite rework and schedule delays.


Accurate Forecasting
Help clients make informed decisions
Generate designs with detailed financial forecasting to provide full transparency on your client's project. Help clients understand the financial implications of each design option early to make informed decisions. Generate accurate financial projections with quantity and takeoff reporting direct from the model.


Simplified Reviews/Approvals
Seeing is believing
OpenRoads ConceptStation has all the visualization capabilities to engage stakeholders, along with the ability to adapt on-the-fly to show what-if scenarios. With OpenRoads Designer, your design team also has the tools to swiftly implement client feedback, thus keeping projects on schedule and budget. Once approved, multidiscipline documentation sets are updated and produced with automated drawing production functionality.

Foth Infrastructure & Environment, LLC's , Senior Technology Manager Blaine Buenger sums up the benefits best: "Using a BIM model, we reduced design time, modernized workflows, enabled the reuse of rich digital deliverables throughout the project lifecycle, and increased our ability to collaborate internally and with our stakeholders. All of these things increase our competitive advantage and allow us to deliver the highest level of service to our clients."

OpenRoads e-book
From local streets to highways, designing, building, and maintaining roadways requires a team of skilled civil engineers, each of whom specializes in an individual aspect of the road and site project. To successfully deliver these projects on time and on budget you need software that makes your job easier, not harder. That's why we built OpenRoads Designer – all aspects of road design, in ONE application so you can easily meet project requirements on time, every time, regardless of change.
Read our free e-book today.