One of the most important challenges of the last 30 years has been the communication of modeling through the generation of blueprints (drawings). The effort may be precise and the calculations may be perfect, but none of that matters if the drawings do not show the reality of what is happening in the system. Many software platforms direct their focus on this drawing challenge in particular. But the question is: which of all those platforms really connects a robust, proven, powerful structural analysis with a precise drawing capability? Bentley Systems offers software to help you meet this challenge.
2D Drawings: Conceptual and Basic Engineering
For 2D drawings, Bentley offers STAAD Advanced Concrete Design, STAAD.Pro Steel AutoDrafter, and RAM Connection software.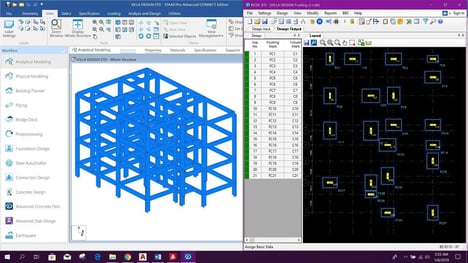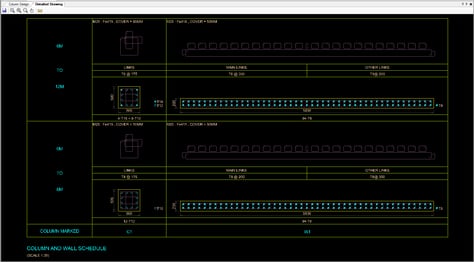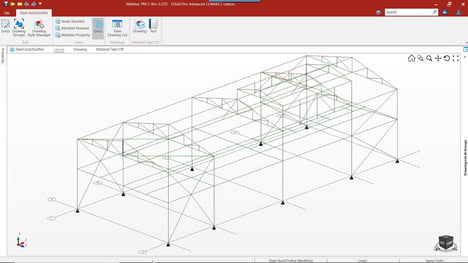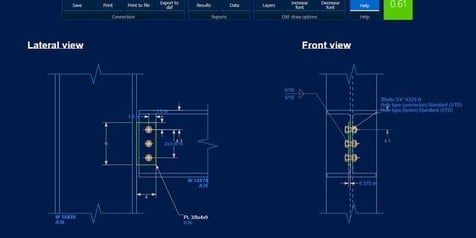 Steel AutoDrafter creates floor and elevation plans of steel structures modeled in STAAD.Pro with a single mouse click.
STAAD Advanced Concrete Design helps you perform advanced concrete design of beams, columns, walls, and foundations. The interesting thing about this software is that after the design, it exports the plans with a very good level of detail in 2D.
RAM Connection is the perfect complement to Steel AutoDrafter. You can design the steel connections and, in consistency with the plans of Steel AutoDrafter, any missing details will be covered.
3D Drawings and Fabricator Details
For intelligent BIM and Digital Twin modeling, Bentley offers STAAD-ProStructures connectivity. The technology that supports this transfer is the analytical iTwin (formerly called Integrated Structural Modeling, or ISM). It is one of the fundamental pillars of the Digital Twin technology focused on structures. (For more about this, please read the blog post "For One and For All - Do It All with a Single Tool." The iTwin Analytical Synchronizer exports the BIM model and also exports the design loads and stresses associated with the elements.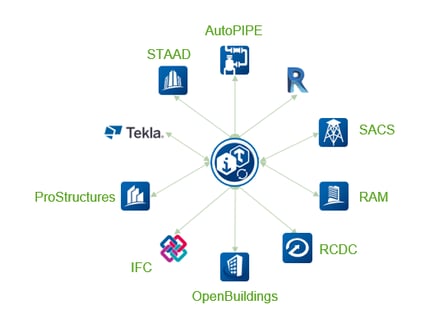 BIM + Stress + Forces = Analytical iTwin
How Does it Work?
The engineer exports the structure in our structural analysis programs to an analytical iTwin (.ism .dgn file extension).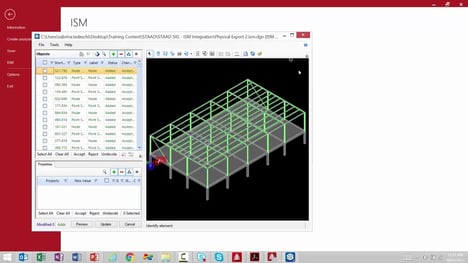 2. The user opens the analytical iTwin file in ProStructures.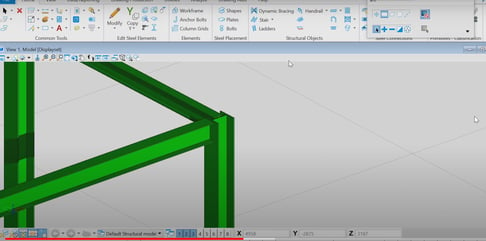 3. The user assigns extra details (if applicable) like connections, roof, and others.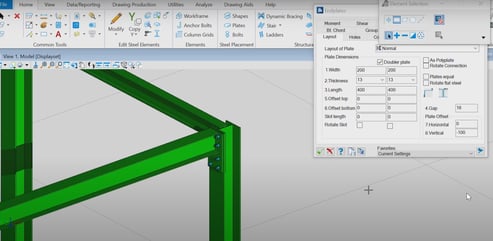 4. The user configures drawings for steel or concrete.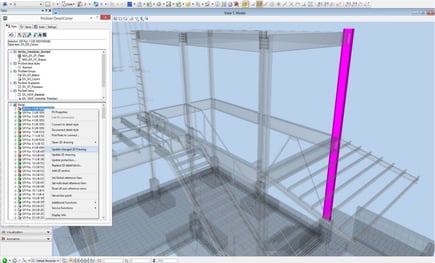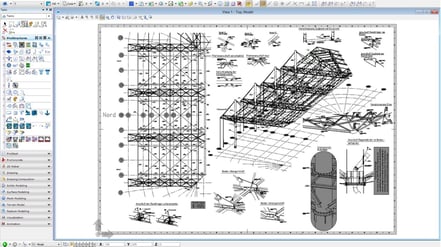 2D Workflow Advantage
Everything can be performed in STAAD.Pro, for basic to medium plans, both for structural steel and reinforced concrete.
3D Workflow Advantage
The model is robust and intelligent. This forms the start of the digital twin from the desktop analysis software applications. It can export geometry, properties, and tags. The structural analysis and detailed structural connectivity has one of its best interpretations with the Bentley structural product line including STAAD.Pro, RAM Elements, and ProStructures.