SKA Consulting Engineers, Inc.
Greensboro, North Carolina, United States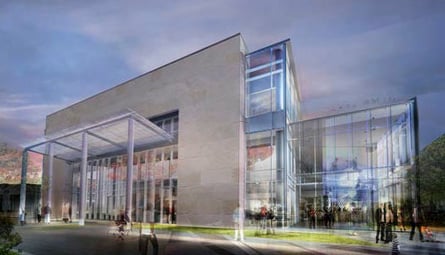 Commissioned by the City of Greensboro, North Carolina, the Steven Tanger Center for the Performing Arts is a state-of-the-art facility with a 3,000-seat capacity, featuring tiered seating and balcony, orchestra pit, fore- and main stages, theatrical equipment, and support spaces. The USD 63 million center was designed by a team of experts, including SKA Consulting Engineers, Inc. (SKA) as structural engineer, construction administrator, and special inspector.
To promote communication among disciplines, SKA linked the team's BIM software, Revit, to RAM Structural System (RSS), which allowed SKA to look at structural components without remodeling, and solve coordination issues early in the project. Every aspect of the building structure was designed with RAM, which saved about three months in design time and reduced structural design fees by an estimated USD 60,000.