How Monitoring Cost Affects Your Construction Project Success
What does every project boil down to at its core? Cost.
Whether it's assigning cost codes to your models, putting in a bid for a contract, requesting a change order, or identifying whether to build that particular asset in the first place, cost is always on the minds of construction professionals and owners.
As we expand the scope of how SYNCHRO provides insight into the health of your project, our goal is to improve visibility to all your stakeholders, showing how the project is progressing and what it's going to cost.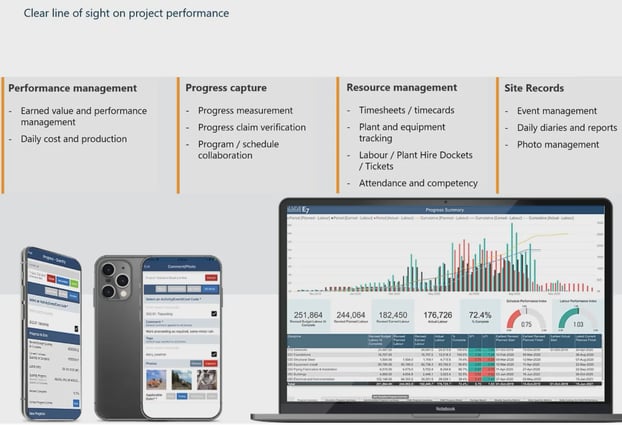 Why It's Necessary to Accurately Track Construction Project Performance
With large projects across all sectors often running 20% longer than scheduled and up to 80% over budget, having accessible data to show where those errors came from will allow you to retain good customer relations, as well as identify better forecasting methods. With the amount of data collected on construction sites being more than ever, we need to draw insights from this information while reducing labor input to generate this type of feedback.
Our performance tracking system has integrations to your planning and cost management systems that gives your teams a central hub to collect timesheets, pictures on site, and progress data. In turn, you can accurately represent your labor and schedule performance against the plan via user friendly charts, tables, and automated earned value calculations.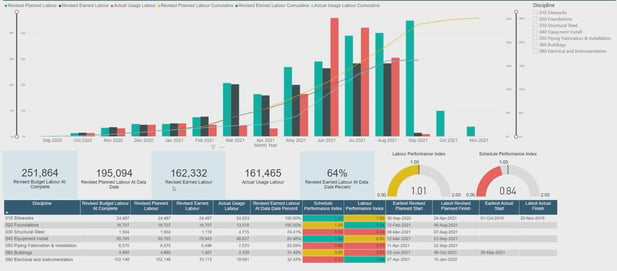 With SYNCHRO Field, you can track the status of each model component, as well as what has been completed on the jobsite, while including supporting photo documentation. It not only ensures that your client can see what's happening on site, but also whether the progress is in line with your baseline or updated schedules.
Let's face it: no one likes to be left in the dark. With working environments changing rapidly, you can strengthen the relationship with your project owners by providing them with the peace of mind that work on site is progressing towards completion. Plus, with the ability to bring in drone scans of your worksite, geolocate them and then overlay the mesh on top of your 4D model, the quality of in context data that you can provide is unparalleled with SYNCHRO.
Heavy Civil Projects: Make Sure You Get Paid
Since cost is a focal point to ensuring success on a project, it is critical to track the lifecycle of activities and where your resources have been allocated to be paid accordingly.
SYNCHRO's cost management tools provide ease of managing all the contracts associated to your project, the requests for change orders and associated documentation, and how your pay applications reflect against the schedule of values.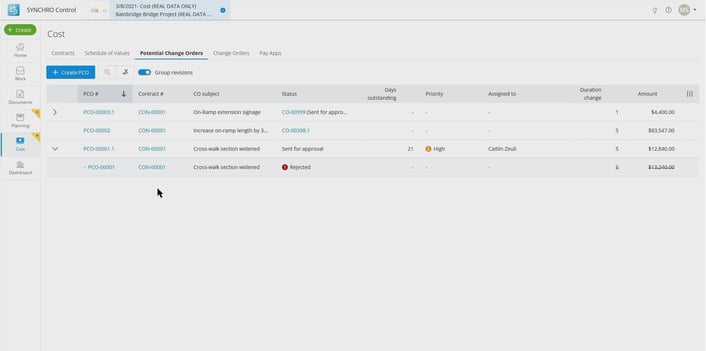 SYNCHRO: Automating Cost Processes in Your Construction Projects
Getting paid for the work completed on time is essential to nurturing the relationships between clients and contractors. With an easy way to load in your schedule of values and submit pay applications for approval, you can now easily identify whether the project is going to stall or continue to progress on schedule.
If you're ready to see how automating your progress reporting will drive a reduction in time and cost to your projects, connect with us at Virtuosity.com or the SYNCHRO Resource Center for more information!
Want to learn more? Sign up for our webinar: Webinar | Performance and Contract Management (virtuosity.com)