Text Favorites
Text favorites are pieces of text that have been saved to a "favorites" list, allowing them to easily be reused without having to repeatedly type them in. Create and edit text favorites by means of property driven text fields to speed up the placement of annotations in your designs.
Text favorites allow you to save time and alleviate the repetitive task of annotating similar elements.
Text Favorites Manager
Text Favorites Manager allows you to create, edit, modify, rename and delete your favorites.
It allows you to categorize and order your favorites based upon your needs and standards.
The Text Favorite Manager can be accessed from the Text Editor, by selecting "Manage" in the Favorites drop down.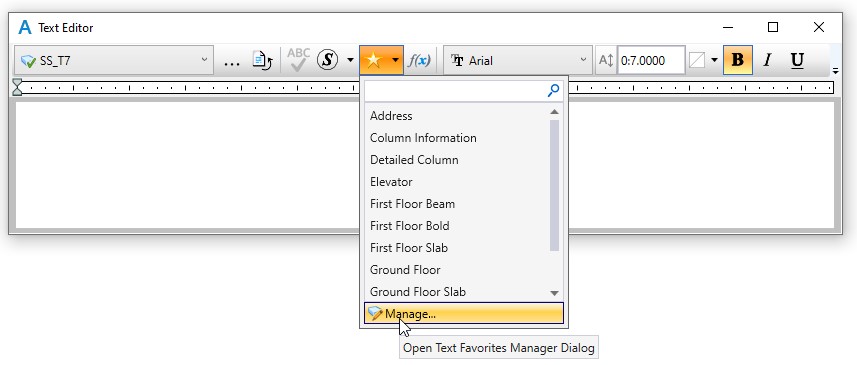 The Text Favorites can be used to represent different types of text:
1. Text Favorite with Customized text. You can directly type the text that you want to save, for example, Elevator.
Then you can use this text favorite to place the repetitive text several times in your design.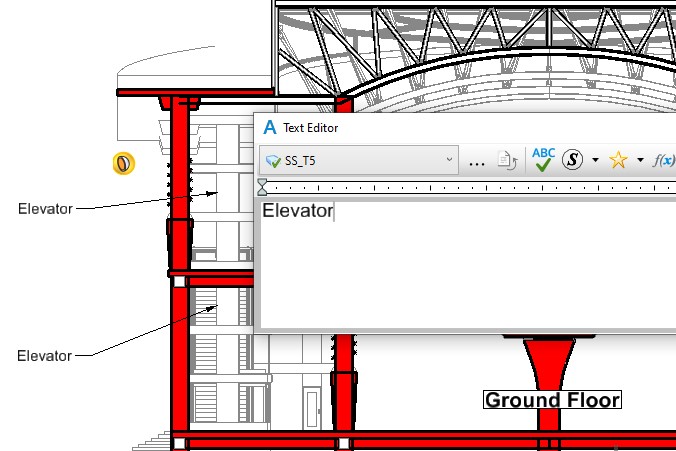 2. Text Favorites using Element Properties. In Update 16 the Text Favorites Manager has the Select Element filter introduced that will enable you to select an element and choose a property to associate with your text favorite. While creating a new favorite, you can select an element to view its properties and select a property value to associate with the favorite. Once you select a property value for the element, the Field Type, Sub Field Type, and other fields in the Text Favorite Manager dialog populate automatically based on the selected property value.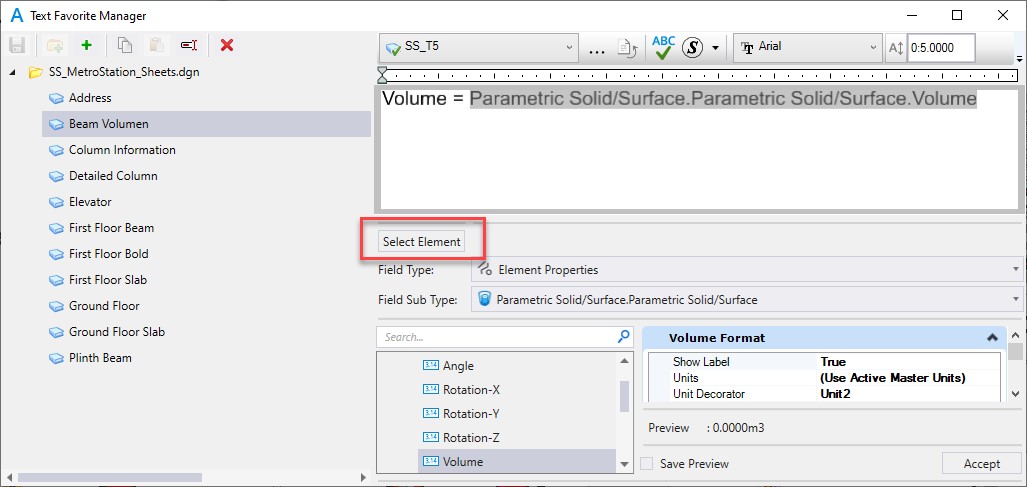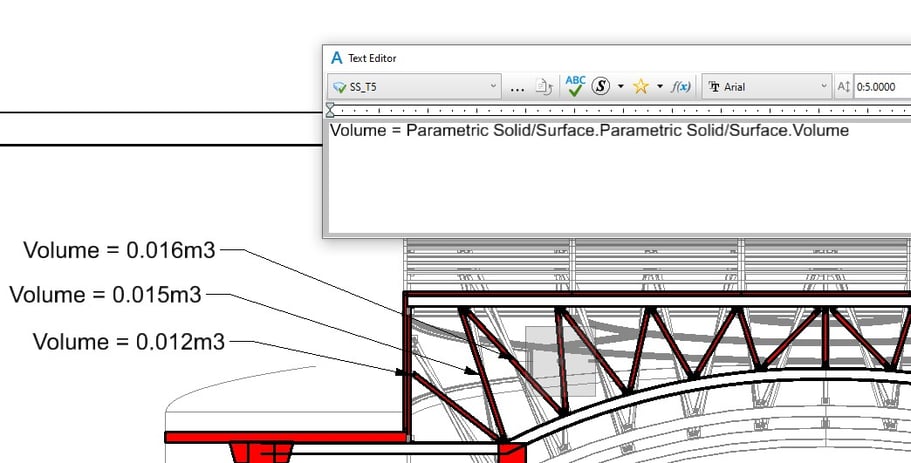 3. Text Favorites using Item Type. Text Favorite Manager in MicroStation CONNECT Edition hosts a variety of element property types to enable reusable property-driven annotations. The text favorites created in the Text Favorite Manager can contain placeholder fields as well as fields with property values. You can associate an Item type in the Field Type while creating or managing a text favorite. You can select the Item Type and the Item Type property definition available in the Text Favorite Manager Dialog.
This will allow you to work with greater flexibility and let you work with detailed information about the elements in your design.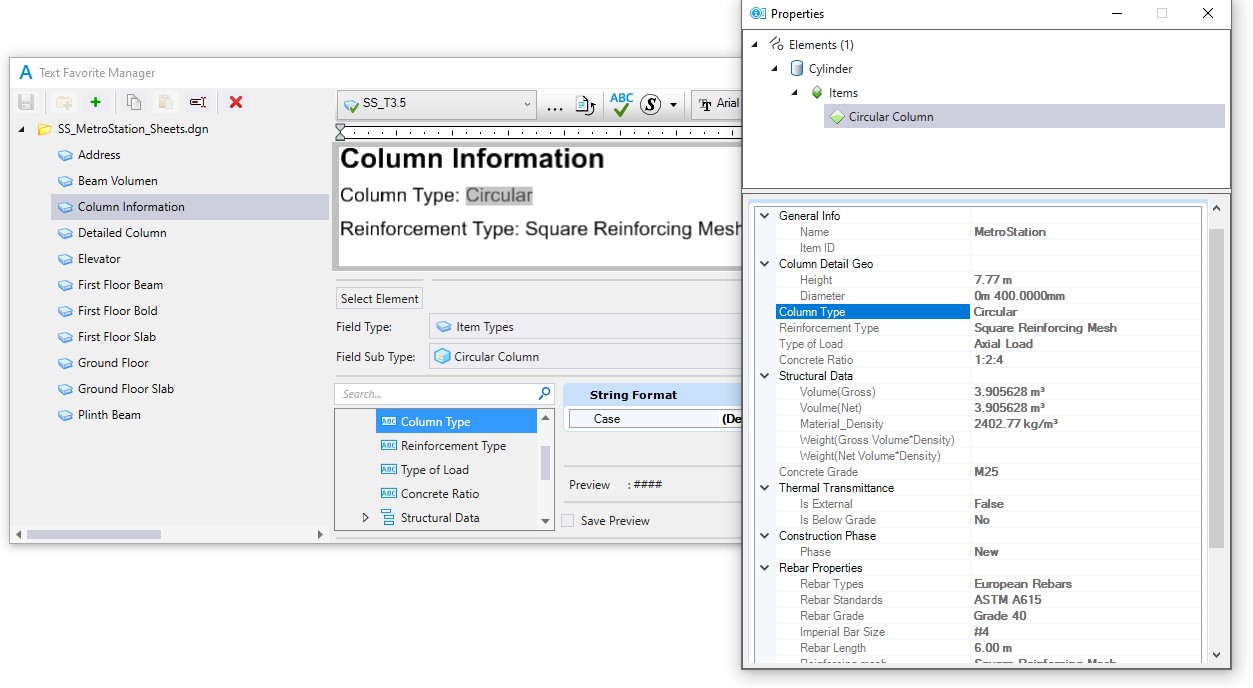 Updating these fields occur automatically based on the properties.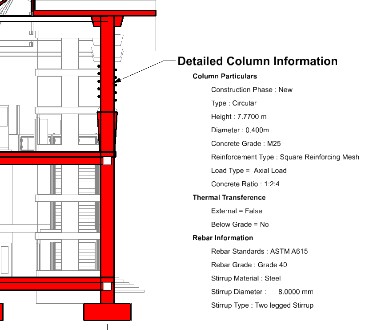 Initial Text After editing the Property, the Text will be updated automatically