Comparing 2nd order structural analysis results for concrete slender walls
Several nonlinear factors, such as cracking of sections and viscosity of the material, influence second order effects in concrete structures. International design codes recommend simplified methods for the evaluation of second-order effects in structural elements.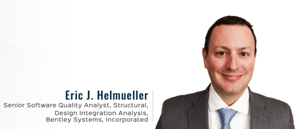 Access a study by Eric J. Helmueller, to learn how an elastic 2nd order analysis can improve accuracy for complex configurations. The study compares 2nd order analysis results for Theory of Elastic Stability by Timoshenko and Gere, ACI 318-14 Section 6.6.4.5, ACI 318-14 Section 11.8.3.1(b) and the RAM Frame elastic 2nd order analysis for strength design.