The Internet, with its audiovisual possibilities, shows us the way into a virtual world. Decisions are no longer made solely based on numbers. Instead, visual experiences are essential today to experience the design of future products in advance of production. Since MicroStation 95, professional visualization and animation with MicroStation have been one of the special features of the MicroStation product. In the current version, you will be able to generate your results even faster and more realistically. Many innovations make your work even more comfortable. New render modes and light sources, as well as an improved workflow, give you the possibility to create photorealistic visualizations at the push of a button.
With the help of MicroStation's Luxology visualization functions, one always manages to produce the display quality that one needs for one's current task. Wireframe, Hidden Line, and Filled Hidden Line are very helpful when creating drawings. The Illustration display mode is used very often in modeling tasks. These are shaded rendering modes that show light and materials along with Physically Based Rendering. Before Physically Based Rendering, you had to render an image to show realistic material properties such as reflection and displacement, which is time-consuming to prepare and compute. With the associated technology, you save time on preparation because the materials used in it are very easy to create and configure. You save time for rendering images because it displays reflection and displacement in real-time. You can see Physically Based Rendering in shaded MicroStation (MS) views where we use this technology for real-time animations, including sunlight, weather, and moving objects.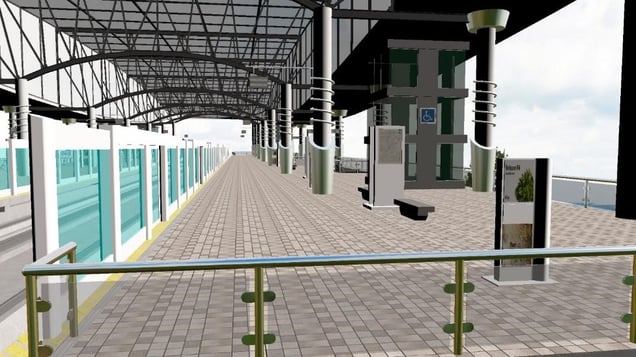 Starting with MicroStation Connect Edition Update 15, we are pleased to announce a technical preview of E-on Software's VUE Render Engine. This technical preview is a work in progress, and all render settings are currently presets. A VUE render settings dialog will be available in the next update. The VUE rendering engine uses Global Radiosity, whereas Luxology uses Irradiance Caching and the render settings are different. For this technical preview, the VUE render settings are hardcoded by way of rendering presets. In the next release, we will have a new VUE render settings dialog. The VUE render engine also supports Path Tracing, which in addition to using all CPU cores it will use all GPUs found in your system that support OpenCL. For interior renders, you should find that Path Tracing combined with either NVIDIA or Intel denoisers will provide the best results, especially where the scene materials are Physically Based Materials (PBR). Luxology's environment lighting consists of the physical sky, gradients, and image-based lighting. VUE, on the other hand, supports image-based lighting, Gradients as well as Photometric Spectral Atmospheres that are much more realistic than just the physical sky.
What can you do with it?
Incorporate Digital Nature
Add lifelike, windblown vegetation from a vast library, or create custom plants using the Plant Factory application. Sculpt terrain formations and ground covers, render water features and photo-realistic skies in day or night scenes.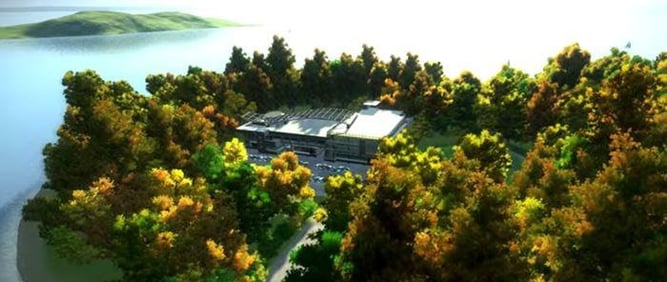 Animate Models
Populate scenes from extensive libraries of animated people, animals, light fixtures, furniture, fences, and background buildings and animate moving vehicles, including articulated trains and trucks with multi-lane traffic. Easily create animated multi-lane traffic. It gives the capability to define custom paths that can be reflected in the animation.


Render Cinematic Quality in Real-Time
Accurately render interaction between natural day and night light with rich atmospheric volume. Easily select and adjust luminosity, brightness, and contrast of all materials. Create custom materials and save them in your material library and add natural ambient shadows for all objects in your scene.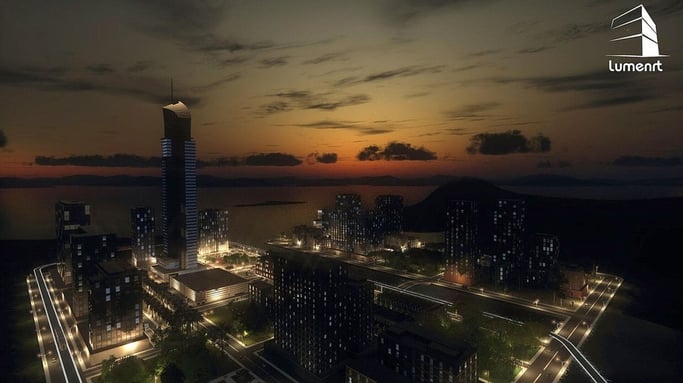 Integrate with BIM, CAD, and Geospatial Workflows
You can enjoy API integration with MicroStation to ensure source CAD/geospatial model changes are intelligently merged into the Live Cube while preserving existing scene geometry. Edit or add section planes to dynamically create cross-sectional views of the entire scene. Objects can be imported using industry-standard 3D formats (OBJ, DAE, FBX) along with geometries and materials. Utilize the included features such as proxies, lights, cameras, layers, and BIM information to help create vast high-definition scenes without losing quality or increasing rendering time and view and navigate BIM attributes and leverage for labeling and annotation.


Physically Based Rendering materials (PBR)
Physically Based Rendering (PBR) is the latest enhancement to our QuickVision display system. This rendering method provides photorealistic lighting in 3D environments and physically accurate distribution patterns of light and material definitions. PBR accurately represents a surface based on its interactions with light. Using PBR simplifies creating realistic-looking materials, resulting in a very accurate representation of surfaces that work well in all lighting environments.


Share your content smart way
Easily share your projects with real-time environments. Combine videos and images for professional-looking results and navigate your 3D photorealistic environments in real-time through the integrated walk-through and fly-through mode.
Have you tried the visualization functionalities with your MicroStation Connect Edition?
If you like blogs like this, you can go back to our library of blogs at https://blog.virtuosity.com/tag/cad-and-visualization.